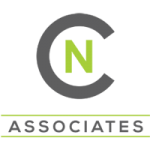 NC Associates
Credit Administration/ Credit Checking/Customer Administration/ Graduates Welcome/ Competitive Salary/ Excellent Benefits
I am working with my Salford based client as they require a Customer and Credit Administration Assistant to join their established and successful retail business. The role will require for the successful candidate to ensure all customer application forms are completed before extending credit onto their accounts.
This role will suit a detail orientated and methodical individual who has the ability to communicate with others well whilst supporting a small team.
This will be an office based role however there will be the flexibility to work from home after training is complete.
Job Description:
To ensure all customer application packs are completed accurately and in full
Ensure all New Account Applications are processed to agreed Service level agreements with Operations
Credit check all new customer applications
Ensure existing credit limits are checked prior to extending
Ensure all changes to credit limits are processed to agreed Service Level Agreement
Accurate Keeping of customer records
Ensure individual welcome letters are accurate before sending
Maintain relationships with internal and external stakeholders
Proactively chase any missing information required
Liaise with wider business as required to ensure accuracy and efficiency of documentation
Requirements:
Ideally have previous office administration experience within a larger business environment
Positive and proactive attitude
Ability to support and work alongside a small team whilst also being able to make decisions independently
Excellent written and verbal Communication skills
Excellent degree of accuracy and attention to detail
Desire to develop within a large business
Strong IT and computerised systems skills
This is a role that will require excellent organisational skills and the ability to re prioritise tasks due to business demands. My client has plans to develop this role further inline with the successful individuals growth in the position.
If you have the skills and experience detailed above or would like to know more about his role, please contact Rosie on 07384462669 or submit your CV for immediate consideration.