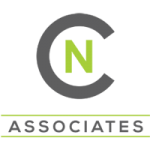 NC Associates
Credit Controller/ Assistant Credit Control Duties/ Competitive Salary/ Office and Home-Based Working Available – Must Be Able To Commute To Manchester City Centre/ Excellent Benefits
I am working on a newly created vacancy for a Credit Controller. Due to increased business demands, my City Centre Client needs to add to their credit control function. This role will directly support the Senior Credit Controller and will be responsible for maximising collections.
Office hours are Monday – Friday 0900-1730 and this will be split between home and office-based working.
Job Description:
Assist the Senior Credit Controller in managing the debtors process for a busy Solicitor's practice. Including but not limited to liaising between the finance team, fee earners and clients to ensure debts are recovered promptly
Point of contact for credit control queries for clients and fee earners, resolving issues as they arise whilst adhering to the credit control policies of the firm
Management of mid-level and high-level queries that come into the department from fee earners and clients regarding debts
Posting transactions onto the finance system
Matching of incoming payments to debtor accounts
Preparation of reconciliations and reports as required
Prompt and proactive chasing of due and overdue debt
Support the wider finance team as required with further accounting duties
Requirements:
Previous Credit Control exposure and experience – Experience of legal process of collecting debt is highly advantageous
Be able to maintain a positive and cheerful demeanour to building excellent working relationships with a wide variety of colleagues and partners.
People orientated mentality – willingness to resolve queries promptly and support the wider finance team
Results driven mentality, proactively chasing outstanding amounts and resolving queries
Excellent written and verbal communication skills, ability to build strong relationships with internal and external stakeholders at all levels
Ability to work to targets
Excellent computerised systems skills
Please contact Rosie on 07384462669 for further information or submit your CV for immediate consideration.