Accountancy and Finance
Salary: £47k - 52k per year + Development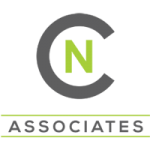 NC Associates
FINANCE MANAGER / CHELSEA / £47,000 – £52,000 PA / PART-TIME / PERMANENT / DEVELOPMENT / EXCELLENT BENEFITS
A national organisation, with an office in Chelsea, are looking to recruit a skilled Finance Manager on a permanent part -time basis. This role also has the potential of becoming a full time position. Continuous growth and two recent acquisitions, has led to this role being recruited. The purpose of this position will be to have responsibility for the accounts and manage all company accounting activities. This is a great opportunity to become part of an award winning business.
The duties will include:
Producing Management Accounts/ P&L / BS (assisted by Accountant)
Financial reporting
Submit VAT & CIS Returns
Process and submit PAYE & NI – Fortnightly & Monthly
Process Payroll & Pension contributions – (assisted by accountant)
Process Staff Expenses
Process payments
Provide Cost Reports for each projects
Cashflow reporting
Asset Register – Office & Projects
Monitor Credit Limits & Rates Schedule
Optimize and oversee all accounts operations in line with guidelines to ensure efficiency to operate within company budgets
The ideal candidate will have experience of being in a similar senior finance role, be confident with all aspects of accounts from managements accounts to payroll, and be skilled with systems including Xero
If your interested in working for a rapid growing business, then please contact Mark Caunce on 07876030207 or mark.caunce@ncassociates.co.uk.
We are committed to diversity and inclusion. We welcome all applicants of identity, personal characteristics, or background.