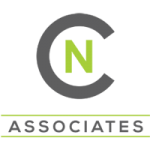 NC Associates
Financial Planning & Strategy Leader / Manchester / Excellent Salary + Benefits – WORK FROM HOME / Financial Services Sector / Permanent Role / Excellent Opportunity!!
NC Associates are working in partnership with a market leading financial services institute who are looking to recruit a Financial Planning & Strategy Leader to ensure the long-term strategies are appropriately reflected in the 5 year planning horizon, to create synergies in top down strategic thinking with bottom up planning. You will also lead the coordination of the financial planning cycles, working across the business to deliver timely, robust financial planning outputs that capture cross functional outputs in an efficient and effective way. You will play a key role in reviewing and re-engineering the operating model for Financial Planning with a view to creating better partnerships and working relationships across the process for enhanced quality and regularity of key insights and direction
Duties
Lead the team towards the vision for the new Financial Strategy and Planning area, ensuring there is sufficient and dedicated focus in each, and the communication and collaboration is strong such to drive consistency and synergies between strategic direction and bottom up planning
Responsible for embedding and evolving long term balance sheet strategy, supporting mortgage product / growth strategy, funding strategy, and distribution strategy
Regular monitoring of performance against forecast and targets – weekly performance of balance sheet, monthly performance of balance sheet and P&L
Strong leadership of the team, leading a large proportion of the overall function, ensuring actively contributing to team people strategy with appropriate performance management, coaching and development of team members
Essential Experience Required
To be successful in your application for this role you MUST have the following experience
Strong combined accounting and finance experience.
Qualified ACCA, ACA, CIMA Accountant
Experience of working within the financial services sector.
Experience of planning and organising own work to ensure a focus on priorities and achievement of deadlines.
Experience of leading teams, supporting members through sharing knowledge and expertise
Self-starter who will take ownership for key delivery
Whats on Offer?
This is a fantastic opportunity to work for a growing financial services organisation which has seen incredible growth in the past 18 months. They offer a very attractive salary and benefits including work from home with adhoc visit to the office as well as a very attractive bonus scheme. Please send your CV to Wayne Caunce at NC Associates or call for a confidential chat on 07879-626501