Permanent
Salary: Negotiable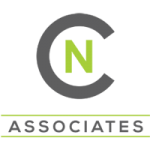 NC Associates
Operational Reporting Finance Analyst / Manchester / Excellent Salary + Benefits – WORK FROM HOME / Excellent Working Conditions/ Permanent Role / Further Career Development
NC Associates are working in partnership with a market leading professional services institute who are looking to recruit a Operational Finance Analyst to be part of a global team who lead the delivery of financial and non-financial management information. You will have overall responsibility for providing timely reporting and play a key leadership role in the delivery of strategic projects and initiatives. This role offers you the opportunity to take responsibility for producing detailed, quality and timely data as well as to demonstrate insights to support and improve quality decision making across the group
Duties
Production of monthly management information which details actual and forecast requirements of the business.
You will have overall responsibility for providing timely reporting and play a key leadership role in the delivery of strategic projects and initiatives
Supporting the Finance Operations Director in developing and maintaining tools, reports and dashboards from a variety of data sources
Develop and maintain strong relationships within the business.
Essential Experience Required
To be successful in your application for this role you MUST have the following experience
Previous experience of working as an analyst ideally within finance
Experience of planning and organising own work to ensure a focus on priorities and achievement of deadlines.
Ability to bring together multiple sources of data, information, research, bench-marking and utilise modelling techniques to influence business direction and strategy
Self-starter who will take ownership for key delivery
Has held a finance role, either as an analyst or within a wider financial control or management accounts team
Attention to detail and a sound understanding of financial performance.
Whats on Offer?
This is a fantastic opportunity to work for a growing professional services organisation. They offer a very attractive salary and benefits including work from home with adhoc visit to the office as well as a very attractive bonus scheme with further development. Please send your CV to Wayne Caunce at NC Associates or call for a confidential chat on 07879-626501