Permanent
Salary: £18k - 20k per year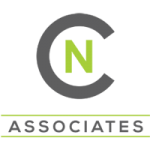 Manchester
Payroll Administrator/ Payroll and Sales Ledger Duties / Study Support/ Career Development/ Excellent Benefits/ Annual Company Bonus
I am working on a vacancy for a Payroll Administrator on behalf of my South Manchester based client. Working as part of a team reporting to the Payroll Seniors, the Administrator will have responsibility for the accurate and timely completion of payroll and other payroll-related tasks. This is a varied role with aspects of sales ledger, payroll, cash allocation, expenses, and credit control.
I am keen to speak to candidates from an administrative background, looking to define their career in Payroll. My client is happy to review candidates who have previous payroll/ sales ledger experience and candidates earlier on in their career who are looking to make their first steps into this role – A full study support and training package will be provided.
Job Description:
Assessment of correct PAYE and National Insurance being levied on each payslip
Ensuring P45/P46 information is correctly input and disclosed
Ensuring personal deductions are correctly calculated and disclosed on each timesheet (e.g.) CSA, attachment of earnings
Process advances in accordance with the policy at the request of the client
Understanding of multiple different pay dates and ensuring that all employees are paid within agreed client terms.
Raise invoices and remittances for payroll services – Ensuring these are sent out to clients in a timely manner
Expenses processing
Pension contribution processing
Gaining understanding of the elements of a payslip including employment income, holiday pay, commission, all deduction types and if they pre or post tax in order to offer an excellent level of service
Matching the receipts in bank to the sales ledger entries to payments received by clients and ensuring all receipts are paid in a timely manner
Chasing of outstanding client payments
Provide excellent customer service and be able to respond to any enquiries in a courteous, professional, and efficient manner
Ensure that all HMRC documentation is accurate and submitted in a timely manner
Ensure that all relevant documentation is sent out to employees prior to them starting their assignment
Monitoring the Payroll inbox and responding to queries effectively and efficiently
Requirements:
Previous experience in an administrative role (Payroll understanding/ exposure is advantageous although not essential)
Positive and proactive mentality – Somebody that can work well as part of a large, friendly team
Methodical and detail focussed with a high degree of attention to detail
Excellent time management skills – ability to work to multiple time targets
Excellent communication skills
Strong Excel and computerised system skills
Desire to progress within a payroll position
Committed to process improvement
If this role is of interest to you and you have the relevant skills and experience outlined above, Please contact Rosie on 07384462669 to discuss further.