Accountancy and Finance
Salary: £23k - 25k per year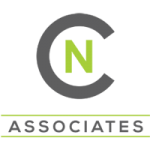 Manchester
Accounts Payable Analyst/ 6 Month FTC/ Excellent Business Culture and Benefits Scheme Onsite Parking/ Hybrid Working
I am looking for a passionate, confident, and ambitious team player to join my clients Accounts Payable Team for an initial 6 month contract with the possibility to extend/ become permanent. This is a unique role that will support the end-to-end account's payable function. No two days will be the same and the successful candidate will require the ability to adapt to business needs whilst maintaining an excellent level of service.
Job Description:
Ensuring the accurate and timely delivery of Accounts Payable services, including analysing daily KPI's and escalating any queries to the senior team, as required
Supporting any outsourced providers and partners to achieve and exceed KPI expectations whilst working within the agreed supplier SLA's
Performing Root Cause Analysis of complex issues and queries to drive process improvement and query resolution in the end to end Accounts Payable process
Identifying potential process improvements to increase efficiency and highlighting to the management team
Being the first point of contact for both internal and external stakeholders to act as a subject matter expert
Educating suppliers and stakeholders on process to aid query reduction and ensure a timely payment process
Managing and prioritising daily workload to ensure deadlines are met/exceeded for all activities
Providing excellent written and verbal customer relations to all suppliers and stakeholders
Requirements:
Previous experience in an Accounts Payable/ Analyst or Senior customer care position.
Proven experience of supporting a large team in a fast paced environment
Previous experience in data and root cause analysis
Ability to take ownership and responsibility of role and duties
Proven experience of working in a fast-paced, high volume and ever changing, environment
Confident and advanced written and verbal communication skills
Excellent computerised system skills – intermediate Excel abilities (pivot tables and functions)
A positive and committed personality and approach to tasks
The ability to start work on a reduced/ immediate notice period and commit to a six month contract (minimum)
If you match the profile above and happy to commit to a contract such as this, I am very keen to speak with you. Please call Rosie on 07384462669 for further information or submit your CV for immediate review.
We are committed to diversity and inclusion. We welcome all applicants of identity, personal characteristics, or background.