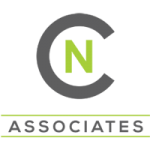 NC Associates
Sales Administrator/Customer Services / Full time / Permanent / £17,000 – £17,550 + Benefits / Bolton
NC Associates are working on behalf of a SME Client in Bolton who are looking for a Sales administrator/ customer services advisor to join their very busy, ever growing team.
Duties:
Input all manual national account orders and deal with specific requirements in line with each national account Service level Agreements (SLA).
Set up all national account details on company website.
Set up new products on Sage
Responsible for credit checking and gaining approval for national account new business.
Respond to and resolve all customer enquiries and queries.
Use the CRM system to record all National Account activities.
Produce adhoc national account reports
Handle and resolve any customer complaints and record all details in CRM
Liaise with the company Membership to ensure the smooth running of national account orders.
Ensure relevant information is updated on to company customer and prospect diary systems.
Support National Accounts Manager in secretarial duties.
To ensure the National Accounts policy and procedure are adhered to.
Attend meetings when required and as directed by the National Accounts Manager
Telephone/reception/ Post
General secretarial duties
Organise carriers when required
Communicating with the company membership and Head Office team to develop and enhance team approach methods.
Ensuring that all aspects of Health and Safety procedures are adhered to with in the office perimeters.
Adhere to any reasonable requests which are of benefit to the company.
What's on offer?
In return you will receive a starting salary of £17,550 – £18,000
28 days holiday
Pension
No work over the weekends!
Job Security
Job Satisfaction
Career development
Career opportunities
Staff events / nights out
Free parking
Plus, so much more….
NC Associates are an equal opportunity employer. We celebrate diversity and are committed to creating an inclusive environment for all employees. All employment is decided based on qualifications, merit and business need. Only suitable candidates on this basis will be contacted.
For immediate consideration, apply today!