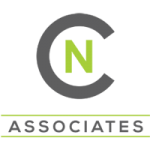 NC Associates
Senior Asset Manager / Commercial Property / Manchester / Excellent Salary £55,000 – £65,000 + Benefits + Bonus / Flexible Working / Permanent Position.
NC Associates are working with a market leading property organisation in there pursuit to recruit an experienced Senior Asset Manager. To provide optimum delivery of client's objectives with skill and expertise to achieve maximum client satisfaction and company profitability This role will involve some travel as it will be necessary to visit the assets that are being managed by the company
Specific responsibilities include but are not limited to
Prepare cashflow and asset management business plan inc CapEx requirements to meet clients' objectives and add value
Procure and manage effectively appropriate third parties to aid implementation of business plan
Procure and manage letting agents including production of marketing material
Manage letting process ensuring transaction is completed quickly and efficiently
Undertake, or procure consultants to provide advise and undertake, rent reviews, lease renewals and lease regears
Manage rent review, lease renewal and lease regear processes to timely completion
Manage all aspects of property management via third party or in house suppliers including rent collection, service charge management, property maintenance, health and safety audit
Ensure property manager data base is current and accurate at all times
Manage client's legal advisors and other advisors ensuring optimum performance and minimal cost
Essential Experience Required
To be successful in your application for this role you MUST have the following experience
5 years minimum experience in commercial property management.
Ideally qualified and a member of the Royal Institution of Chartered surveyors (MRICS).
Ability to read and understand leases.
Ability to operate independently
Both Retail – Industrial experience is advantageous
Competent in the use of Word, Excel, Powerpoint and Outlook.
Ability to learn and apply concepts quickly.
Strong verbal and written communication skills
Whats on Offer?
This is a fantastic opportunity to work for a growing property organisation which has a fantastic reputation within the market place. You will have the opportunity to build on your experience as well as securing an excellent salary and benefits package. Please apply for immediate consideration by sending your CV to Wayne Caunce at NC Associates or call 07879-626-501