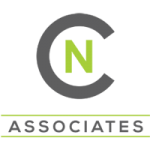 NC Associates
Senior Finacial Reporting Analyst / Leeds Area / Excellent Salary + Benefits – WORK FROM HOME / Financial Services Sector / Permanent Role / Excellent Opportunity!!
NC Associates are working in partnership with a market leading financial services institute who are looking to recruit a Senior Financial Reporting Analyst to ensure that insurance claims are proactively managed to deliver the best possible outcome; to work collaboratively with the subsidiary Finance teams to ensure greater visibility on key judgement areas, areas of technical accounting and quality of financial controls and outputs from the subsidiaries. To provide support to the Group Tax and Financial Reporting functions and support the accounting for any Corporate activity within the Group.
Duties
Develop effective relationships with internal and external stakeholders to support the delivery of Corporate priorities
Support the preparation of annual insurance renewal submissions and support renewal negotiations for the Group
Manage the Group claims efficiently and fairly to secure the best possible outcome for the business
Support Group Tax activities including collation of the Group VAT return and annual tax returns
Support the oversight and collaboration with Group subsidiaries
Support the accounting for any Corporate activity within the Group from an accounting perspective
Ad-hoc support for other key Financial Reporting processes at peak times
To be successful in your application for this role you MUST have the following experience
Essential Experience Required
Qualified ACCA, ACA, CIMA Accountant
Experience of working within the financial services sector iudeally but not essential
Experience of working as a Financial Reporting Analyst within a previous role
Ability to engage and work in partnership with 3rd party service providers
The ability to problem solve and get to the root cause of issues
Ability to analyse and interpret wide ranging business information, summarise, identify recommendations and produce management reports.
Whats on Offer?
This is a fantastic opportunity to work for a growing financial services organisation which has seen incredible growth in the past 18 months. They offer a very attractive salary and benefits package which includes work from home flexibility as well as a very attractive bonus scheme. Please send your CV to Wayne Caunce at NC Associates or call for a confidential chat on 07879-626501