Permanent
Salary: £22k - 23k per year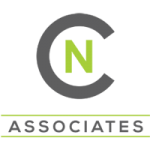 NC Associates
Accounts Receivable & Billing Specialist / Newcastle-under-Lyme/ Contract / 22,000 – £23,000 / Homeworking
The UK's largest service provider is looking to recruit a skilled Accounts Receivable & Billing Specialist based within their offices in Newcastle-under-Lyme on a contract basis. The role has the potential to become permanent. This new role has been created due to recent acquisitions and continuous year on year growth, even through Covid. The purpose of the role will be to assist finance in resolving complex billing queries within agreed time-frames. This is a great opportunity to gain experience within one of UK's well known brands whilst working from home.
Reporting into the Team Leader, the duties will include:
Responsible for creating and maintaining specialist invoicing and processes
Ensure high levels of accuracy, attention to detail and timeliness of billing process
Perform regular reconciliation of accounts to ensure any issues are resolved in a timely manner
Proactively resolve issues and queries
Liaise with both internal & external stakeholders.
Ensure all contracts and invoicing requirements are understood, facilitating the correct system set-up and an efficient order to cash process.
Raise and dispatch invoices within defined timescales
Balance all non-standard invoices against the financial accounts and replace new invoices accurately
Create / maintain relevant procedures for all areas of responsibility
Able to ensure all revenue streams are accurately invoiced, to time and appropriately accounted for.
The ideal candidate will have similar experience within a fast paced organisation, strong understanding of credit control, accounts receivable & billing processes and be confident with excel.
If interested in this role, please contact Mark Caunce immediately on 07876030207