Temporary
Salary: £15 - 17 per hour + Excellent benefits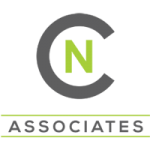 Leeds
Senior Administrator / Secretary / Hull / £15.00 – £17.00 Per Hour / 3 Month Contract + Possible Extension
NC Associates are working with a public sector organisation based in East Hull to assist in recruiting an experienced Secretary / Senior Administrator on an interim basis. This role will report to the Head of Facilities and will be site based working on a 37.5 hour week across Monday – Friday.
This is an excellent opportunity for someone seeking an interim role administrative / secretarial support to clinical teams / support services and to contribute to the planning and development of the service as a member of the team. This is also a prime opportunity for this individual to induct and supervise less experienced staff within the department.
The responsibilities of the Senior Administrator / Secretary role will include, but are not limited to:
Analysis, Problem Solving and Service Planning:
To make judgements in resolving problems of a customer service or administrative nature within pre-defined limits, referring anything of a more complex nature to senior staff
To deal with all enquiries effectively and responsively, deciding upon appropriate follow-up action.
To deal with incoming/outgoing mail in accordance with the workplace procedures
To recognise difficult situations and respond accordingly
Communication and Relationship Management Skills:
To provide and receive routine information orally, in writing or electronically to inform work colleagues, patients, clients, carers, the public/external contacts, the information may be of a sensitive nature and there may be barriers to understanding
To demonstrate a competent level of inter-personal skills when providing information of a non-clinical nature to staff, clients, carers, public/external agencies, maintaining the Trust standards of customer service.
To have an understanding of security/health and safety processes and procedures, as required, relevant to the area of work
To accurately record information
To contribute to team meetings
Planning and Organisation:
To plan and organise own day to day tasks within the parameters set out by supervising staff
To plan and organise a range of tasks, where there is a need to make adjustments/reallocation e.g. clinics/admin work, as directed by senior staff in line with service provision
Arrange meetings/venues/diary appointments
Take formal/informal minutes/notes of meetings
May be required to plan the work of less experienced staff
Abilities and Skills:
Advanced keyboard skills for accurate manipulation of large amount of data/information
Maintain up to date training and knowledge to effectively move and handle equipment in a safe and effective manner
Financial and Physical Resources:
To use office equipment in an appropriate manner, reporting any faults following the recognised organisational procedure
May be required to act as authorised signatory
Order stationery supplies/issue petty cash/client funds as required
Training and Development:
Run induction and training sessions on facilities functions and conduct health and safety and fire safety tours.
Undertake continuing personal and professional development to meet the changing demands of the job.
Participate in appropriate training and development activities and encourage and support the development and training of other staff.
Information Resources:
To input data onto computerised systems
Text processing as necessary to the role, which may include audio
To maintain records both manually and electronically, producing routine information as required e.g reports
To contribute to the quality of accurate and up-to- date filing/computerised systems
Dependent upon the area of work, may be responsible for:
Taking and transcribing formal minutes/notes which may include audio
Regular use of computer software to develop or create reports/documents
Maintain the quality of one or more information systems
Diary/venue management
Preparation of notes for clinics
Organisation of clients to attend clinics
What's on Offer?
This is a fantastic opportunity to work for a reputable and growing organisation which offer incredible benefits and possible contract extensions. Please apply for immediate consideration by sending your CV to Melanie Jones at NC Associates or call 0113 487 1900 / 07884 090 639.