It is with great delight that we're able to announce the promotion of Rosie Thomas to Principal Consultant at NC Associates.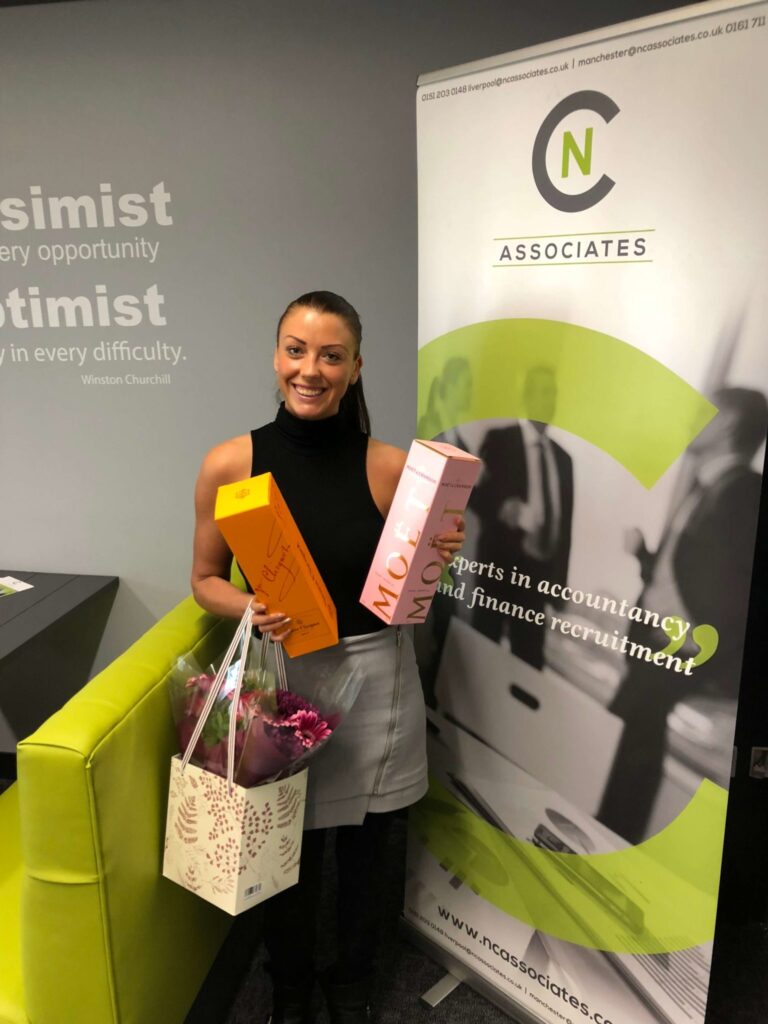 Rosie has had a fantastic year, smashing her personal targets, building some great relationships and placing people in roles throughout Greater Manchester and surrounding areas.
Since joining NC Associates in 2017, she has developed and grown with the business, establishing herself and the company's name in the sector, making both synonymous with high quality, personal and professional recruitment services. It's why she's now a trusted provider to so many companies throughout the North West.
As NC Associates have continued to grow and expand their geographical footprint, opening a Leeds branch in 2018 and a Liverpool branch in 2017, attracting and recruiting the right calibre staff has been critically important. We're always open to approaches from others that want to work with us, especially those already experienced in the finance and accountancy recruitment world. Check out the Work For Us page for more information or to make a completely confidential application.
"I'm continually impressed with the enthusiasm, energy, sector knowledge and commitment to 'getting the job done' that she adopts every day we're together in the office. Awarding her the promotion was a straightforward decision in reality and reflects the way we reward talent and performance in NC Associates."
Wayne Caunce, Managing Director, NC Associates.