Building on an already phenomenal year for NC Associates, it is with great pleasure that we can announce two fantastic recent award wins.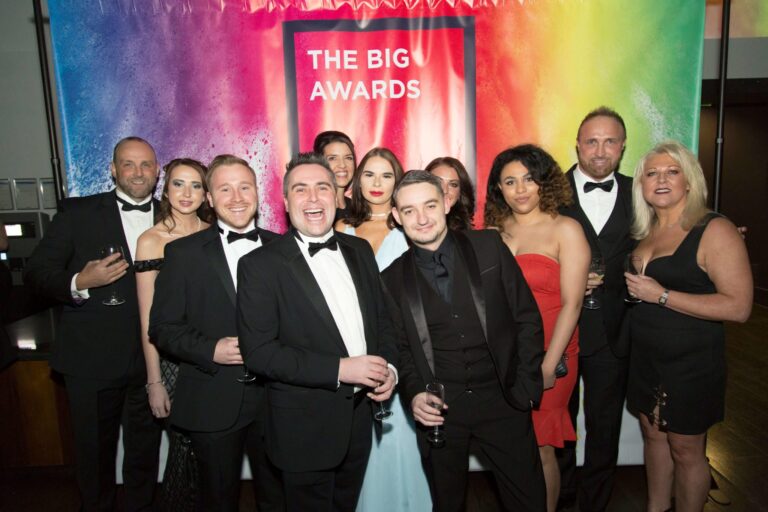 Rosie Thomas won the "Top Billing Permanent Consultant" in the professional services division of the Bluestones Group at the recent glitzy award event, hosted in Liverpool's Titanic Hotel last week.
"Rosie has consistently smashed her targets and out-performed the other permanent consultants in the division this last year, so I'm incredibly pleased to see her win this award."
Wayne Caunce, Managing Director
Best Permanent Productivity


And it wasn't the only award that NC Associates secured that evening. The Manchester branch of NC Associates also took home the award for "Best Permanent Productivity", recognising the outstanding performance of the entire team.
"The Manchester team here at NC Associates have really excelled this year, so it was no surprise that they secured this win and I'm delighted for them. It's well-deserved and testament to the hard work they've all put in this year."
Trish Stratford, CEO
Manchester was where the NC Associates business originally started, and in the last couple of years it has expanded to now have regional hubs operating in Liverpool and Leeds. Manchester was also the first location for the innovative Q Business Club, a collaborative networking and business briefing session that we co-organise across our regional footprint. Finally, the Manchester NC Associates business has out-performed the market and its sister brands within the Bluestones Group, and has developed an impressive reputation within its chosen sectors and locations in a comparatively brief period.
What have we won?


Apart from the prestige of winning a hard-fought award and the public recognition of what we've achieved… all award winners will be jetting off to Ibiza next year for an expenses-paid long weekend in the sun! In recent years, winners have been to Dubai, Las Vegas and New York – with Ibiza just the latest in a long list of exciting destinations. There'll be winners from across the Bluestones Group, and thankfully NC Associates will be represented with Rosie Thomas, Wayne Caunce and Mark Caunce all getting to go.
About Bluestones Group

The Bluestones Group is the investment company that provided the initial funding, infrastructure and support to help establish NC Associates, and today continues to provide the ongoing support that helps the business run smoothly and efficiently. Its portfolio of recruitment businesses now spans many different sectors and locations, and its annual awards event recognises the best talent, performances and businesses within that portfolio.
Want to be part of this winning team?
If this all sounds like the kind of business you want to work for, then we're always keen to hear from experienced recruiters. Check out our Work For Us page for more information about what it means to work for NC Associates. We have a ton of attractive benefits, genuinely reward hard work and good performance, and have a true meritocracy