The job market is expected to become more competitive and specialised, making it increasingly important for candidates to know how to get ahead of the UK job market in 2023.
With the growing use of technology, automation, machine learning and artificial intelligence, the number of jobs that require highly skilled workers is anticipated to increase.
Along with this surge in demand for technical and specialist skills, experts also anticipate a growth in demand for soft skills such as communication, problem-solving and collaboration. For those who have mastered these qualities, there is an opportunity to showcase their abilities in a rapidly evolving UK job market.
Impact of a candidate-driven job market
The power lies in the hands of job seekers. The current labour market has shifted from employers being in control to active candidates having more negotiating power than ever before.
With reports showing there are currently about 1.3 million people in the UK who are unemployed, this is still around 200,000 more people out of work compared to December 2019 (prior to the pandemic).
This means that candidates have much more choice when it comes to jobs and can choose between a variety of options, allowing them to pick the right fit for their own personal or career goals.
Finding success and benefits
As a result, those who are actively looking for a new opportunity need to be even more mindful when it comes to their job search. Knowing what types of jobs they're interested in and how they want their career path to progress is key to quickly finding success while also ensuring they possess the necessary skills and qualifications required by employers.
This shift presents many benefits such as higher salaries, better benefits packages, and an opportunity to work on projects they feel passionate about. Additionally, they can find positions with flexible hours or remote work options which offer further convenience and autonomy.
How does this impact the employer?
A candidate-driven market has partly come about because of the growing demand for highly skilled professionals. This means that candidates can be more selective about the type of roles they want. Therefore, companies should offer more competitive compensation packages and benefits to attract top talent.
For employers, this shift can be incredibly detrimental as they now need to compete even harder for talent against other companies and start-ups that may offer similar benefits or services.
With the rise of niche job boards, professional networks, and specialised recruiters, employers must stay on top of the latest trends to attract the best talent.
The average Millennial will change jobs
seven times
in their career
Changing jobs
The workforce is now more mobile than ever, with many employees changing jobs every few years. Most people tend to stay within their industry or move around to different positions within the same company.
With this new direction in the UK job market, it is no surprise that Millennials have become one of the most sought-after demographics. With their strong values and entrepreneurial mindset, they are more than capable of taking on challenging projects and stepping up to leadership roles.
The most common reason for changing jobs is to gain more responsibility or to take on a new challenge. Millennials have been shown to be more likely to leave their jobs if they are not being challenged enough.
Plus, Millennials prefer working in a collaborative, team-oriented environment where their ideas are valued and their opinions matter. Gen X look for a job that will allow them to be their "true self," while Baby Boomers look for a job that offers stability and security.
What does 2023 have in store for the UK job market?
As we look towards 2023, some trends will shape the landscape of the employment world. Our predictions for 2023 for the job market include increasing demand for specialised skills, more remote work opportunities, and a greater focus on diversity initiatives.
As technology continues to evolve, so too will our expectations of employees. Employers in 2023 will likely be seeking out candidates with advanced technical skills and knowledge in areas like artificial intelligence (AI) and automation.
Flexibility will also be key as companies move toward more remote working arrangements due to COVID-19 health safety measures. This could lead to increased demand for skilled workers who can adapt quickly to new virtual settings.
How candidates can take advantage
One way that applicants can make themselves stand out is by being proactive in their job search. Discussing your criteria with a recruiter will help significantly with this. 
Recruiters can help guide you through the process and find that perfect role. It's a great way to get the ball rolling and get your name out there to find you the best offer.
Candidates should also stay informed about current trends and opportunities within their chosen field. Make sure to follow the companies you would like to work for and join relevant forums and industry networks. Recruiters will also be able to help with this as they will be aware of the latest vacancies.
How to get the job you want
In today's candidate-driven UK job market, landing the job of your dreams is easier than ever. But it requires more effort and creativity from prospective employees to make sure their resumes stand out from the competition.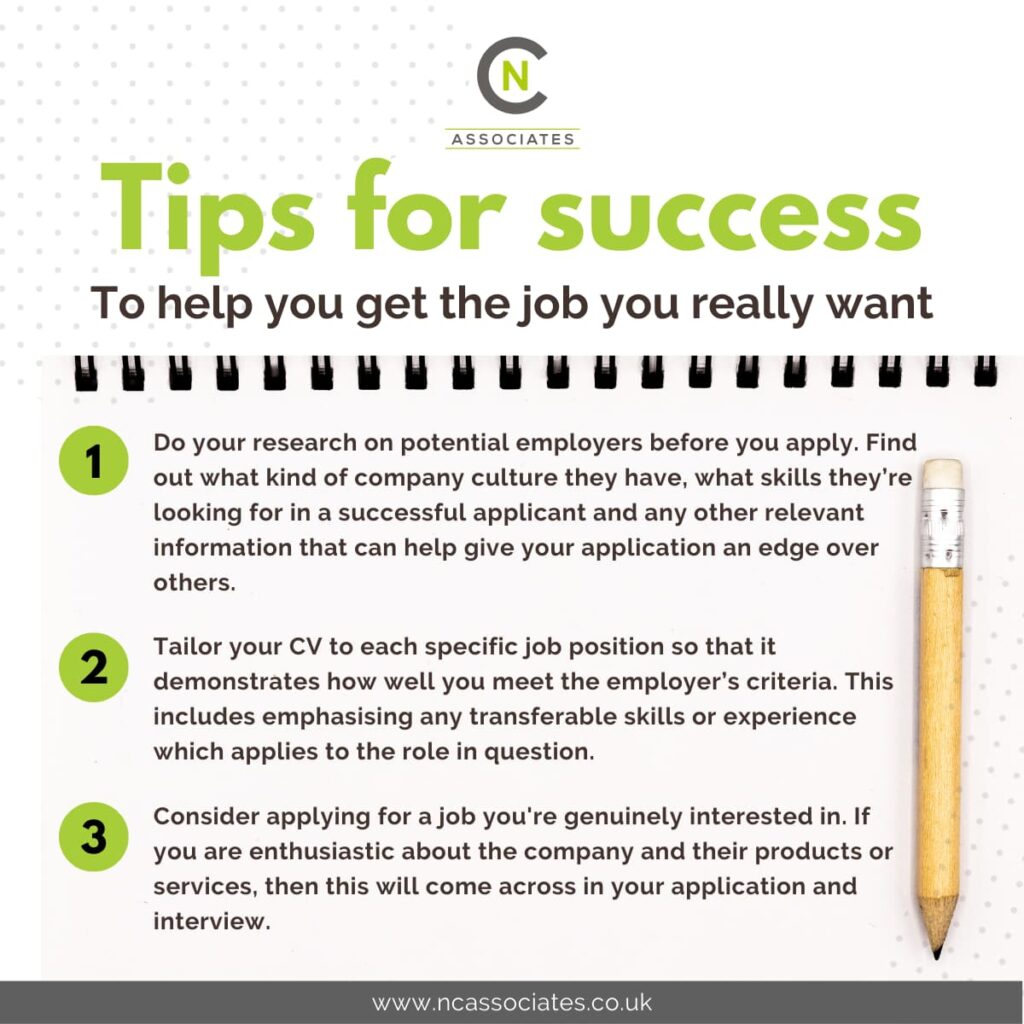 The reality of a candidate-driven job market is that candidates can be very selective about the role they go for. If you want to stand out from the crowd, then make sure your CV and letter of application are tailored to the job in question to really stand out in today's UK job market.
If you need support in your job search, please get in touch and we can support you with career advice and relevant job opportunities.