Accountancy & finance
Salary: £27k - 28k per year + Progression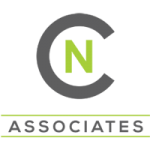 NC Associates
ACCOUNTS ASSISTANT / ROTHERHAM / £27,000 – £28,000 / DEVELOPMENT & PROGRESSION
A national organisation, based in Rotherham, are looking to recruit a skilled Accounts Assistant on a permanent basis. An internal promotion has led to this role being recruited. The purpose of the position will be to have full responsibility for the the purchase ledger and assisting management with month end processes. This is a great opportunity to become part of a business that prides itself on staff development.
Reporting into the finance Manager, the duties will include:
Processing invoices via SAP
Resolving complex queries
Processing payments
Dealing with expenses
Reconciling accounts
Assisting management with month end tasks
The ideal candidate will have experience of being in a similar role, be confident with purchase ledger processes, knowledge of dealing with expenses and skilled with systems including SAP.
If your interested in working for marketing leading business with an award winning culture, then please contact Mark Caunce on 07876030207 or mark.caunce@ncassociates.co.uk.