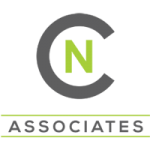 NC Associates
Accounts Assistant / East Leeds / Salary £20,000 – £23,000 + Free Parking + Career Development / Permanent
NC Associates are working with this reputable and established organisation based in East Leeds to assist in recruiting an experienced Accounts Assistant to support the finance function of the business. This role will report to the Finance Manager and will allow you the opportunity to cover and work across most areas of the finance and accounts functions.
This is an excellent opportunity for someone who is interested in providing cohesive support across the whole finance and accounts department.
The responsibilities of the Accounts Assistant role will include, but are not limited to:
Monitoring daily communications and answering any queries.
Preparing statutory accounts.
Ensuring payments, amounts and records are correct.
Working with spreadsheets, sales and purchase ledgers and journals.
Recording and filing cash transactions.
Controlling credit and chasing debt.
Invoice processing and filing.
Processing expense requests for the accountant to approve.
Liaising with third party providers, clients and suppliers.
Updating and maintaining procedural documentation.
Chase and file timesheets and check off against Parim Pay Manager
Producing weekly Finalise payroll report and liaise with accountants on payroll report
Check draft payslips against payroll report and add net payments to enable payment team to process payments.
Requirements of the Accounts Assistant:
Ability to work as part of a team and take direction accurately.
Analytical thinker and problem solver.
Competent IT skills, particularly proficiency with spreadsheet software.
High level of accuracy.
Extremely organised in a manner that is easily read by others.
Trustworthy and discreet when dealing with confidential information.
Administrative skills.
What's on Offer in your new Accounts Assistant role?
This is a fantastic opportunity to work for a reputable and growing organisation which offer incredible benefits and further development. Please apply for immediate consideration by sending your CV to Melanie Jones at NC Associates or call 0113 487 1900 / 07884 090 639.