Permanent
Salary: £24k - 26.5k per year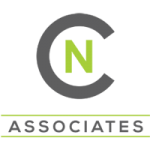 Manchester
Senior Accounts Payable Clerk/ Accounts Payable Specialist/ Accounts Payable Coordinator/ Process Improvement/ Project Work/ Agile Working
I am looking for a Senior Accounts Payable Clerk to support my City Centre based Client – A well established and market leading business.
This role will require the successful candidate to support the Accounts Payable Manager with the coordination of duties for a(growing) Specialist Supplier Management Team. Previous team supervisory skills are advantageous, however candidates working in a senior capacity, looking for the first step into a leadership role will be considered. As a growing and highly successful business, my client can offer development routes and opportunities within the wider department.
Job Description:
Coordinate tasks and duties for the Supplier Management Team
Deliver and maintain a strategy programme for the credit balance and suspense process, linking to the overall department objectives
Review procedures in line with service delivery and best practice
Assist the AP Manager with resource requirements for the team
Deliver KPIs to monitor performance, delivering additional training and/ or targets as required
Manage and report on KPI performance for the payables team
Support continuous process improvement
Identify improvement and training needs amongst the team
Support with the end-to-end payables processes
Maintain, investigate, resolve, coordinate and control the AP suspense account to agreed processes and service level agreements
Maintain, investigate, resolve, coordinate and control the credit balances to agreed processes and service level agreements
Support accounts payable projects as and when required
Management of escalated and complex queries
Build and Develop relationships with key suppliers
Requirements:
Previous experience (5 years +) of the end-to-end accounts payable/ P2P process (working in a senior capacity)
Problem solving abilities – Ability to develop complex strategies and solutions
Previous experience of working within a large, global organisation (shared service centre experience) is highly advantageous
Proactive, positive, motivated, and confident approach to tasks and duties
Ability to motivate and develop others
Previous experience of maintaining and building relationships with senior level internal and external stakeholders
Excellent communication skills
Strong computerised systems skills
Committed to goals and challenges
Excellent time management skills
Ability to make, implement and explain decisions
If you match the profile above, please submit your CV for immediate consideration or call / to discuss further.
Agile working will be available however this vacancy will require for applicants to live within a commutable distance of Manchester City Centre