Accountancy and Finance
Salary: £27k - 30k per year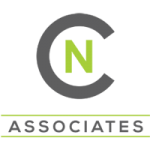 Manchester
Assistant Group Accountant/ Part ACCA or ACA Qualified / Reporting/ Corporate and Financial Accounting/ Excellent Benefits/ Career Development
I am looking for a Part Qualified ACA/ ACCA Assistant Group Accountant to support my clients European Head Office Accounting Team.
A pivotal role, this position will be responsible for supporting the business with corporate financial and management accounting requirements for the European head office and group.
Job Description:
Supporting the European Group Accountant and team with all aspects of management accounting for the European head office.
Preparation of monthly management accounts, cash flow projections, forecasts and budgets, analysing variances and providing commentary and explanations.
Preparation of inter-group recharges and journals
Assisting with the reconciliation of intercompany balances.
Supporting the monthly European group consolidation process and reporting of results to the corporate head office and subsequent follow up work.
Assisting in the collation and presentation of accounting data from multiple overseas offices
The production of high-quality reporting documentation for Senior Management and Board review and presentations.
Supporting the European Group Accountant in the year-end Group consolidation work for internal and external reporting.
Liaising with External Auditors on audit planning, provision of audit documentation and support.
Assisting in the preparation and filing of the statutory accounts for all UK entities, liaising with the contributors to the accounts and the auditors to meet filing requirements and deadlines.
Assisting with requirements for tax compliance, including provision of information and liaison with external advisors
Collaboration and communication with financial and nonfinancial stakeholders
Consulting and reporting to Senior Financial and Operational Management globally
Support with wider financial and project work as required.
Requirements:
Part-Qualified – working towards achievement of ACA/ACCA qualifications
Demonstrable experience of financial systems and management reporting
Advanced Excel skills and strong computerised system skills with the ability to interrogate and collate financial data from different sources and consolidate into high quality reporting formats.
Excellent written and verbal communication skills, the successful applicant will require the confidence to liaise effectively with business partners and senior management from several global offices
An excellent level of organisation with strong levels of accuracy and attention to detail
Excellent time management and prioritisation skills.
The ability to work effectively as part of a team and the wider business
A proactive and positive person that is keen to develop ideas and processes to support the development of the department
Confident with reporting and data analysis
A commitment to further developing a career within finance.
If you have the skills and experience detailed above and are keen to utilise your experience within an excellent role and organisatiom, I am very keen to speak with you. Please call Rosie on 07384462669 or submit your CV for immediate consideration.
We are committed to diversity and inclusion. We welcome all applicants of identity, personal characteristics, or background.