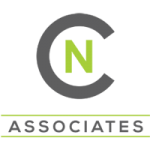 NC Associates
Billing Assistant / Manchester / £20,000 – £24,000 / Permanent / Excellent benefits including home working
An award winning manufacturing company, with offices around the world, is looking for a billing professional on a permanent basis. A successful three years, with continuous growth, has led to the finance team expanding and needing extra support. Based in luxury offices in Manchester, the purpose of the role will be to support the Billing Manager ensure the monthly targets are achieved and improve billing processes. This is a great opportunity to work within a successful and rapidly expanding business that also supports employee satisfaction.
The key duties will include:
To own the correct set up of new client and matter tariff's in line with the group policy
Carry out tariff data cleansing activities, managing global and single updates to rates structures
To ensure correct approval is obtained for discounted tariffs
To identify trends of queries coming into the billing mailbox, working closely with the billing Improvement Supervisor to fix root cause issues
Improve and reduce the rework at point of billing fallout
Adherence to rates policy and challenging non compliance
Lead on tariff reviews and increases
The ideal candidate will have experience of being in a similar role within a fast paced environment, knowledge of billing processes, be able to manage multiple tasks, have strong inter-personal skills and proven at working to deadlines. Confident with systems including excel would be advantageous.
If interested in the position, please contact Mark Caunce on 07876030207 immediately.