Permanent
Salary: £35k - 40k per year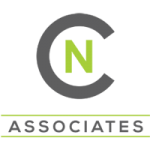 NC Associates
Billing Manager / Manchester / Permanent / £35,000 – £40,000 / Homeworking & Development
The UK's largest service provider is looking to recruit a skilled Billing Manager based within their office in Manchester. A recent restructure has led to this role being recruited. The purpose of the role will be to support & develop the billing team, as well as assisting the Head of Billing with on going projects.. This is a great opportunity to build a career within one of the UK's well known brands with the added bonus of working from home.
Reporting into the Manager, the duties will include:
Day to day responsibility of managing the Billing team. This will include conducting 1:1's, PDR reviews and any other development/training requirements where needed
Responsible for supporting the Senior Management Team in overseeing all aspects of the billing function
To review and challenge the current processes to increase efficiencies and controls within the team
To interface and communicate with internal (Operations, Finance Shared Service Centre, IT and Payroll) and external stakeholders to ensure that all parties work collaboratively to deliver optimal service for the group
To understand contractual requirements and ensure translation of these to implement requirements onto the Companies billing and payment systems
Proactively resolve issues and queries
Ensure all relevant procedures are created for all areas of responsibility
Create / maintain the invoicing and pay databases
Provide ad-hoc reporting as and when requested by management
Any other ad-hoc duties required by management
The ideal candidate will have similar experience within a fast paced organisation, managing stakeholders, proven leadership ability, a strong understanding of financial processes and data management.
If interested in this role, please contact Mark Caunce immediately