Permanent
Salary: £40k - 45k per year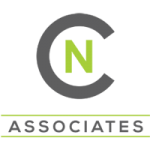 NC Associates
Cash & Bank Manager / Leeds – Yorkshire Area / Work From Home 98% of the time / Excellent Salary + Incredible Benefits / Permanent Role / Career Development
NC Associates are working in partnership with a large and reputable professional services organisation based near Leeds to help assist them in recruiting a Cash & Banking Manager to help oversee the banking team, ensuring the timely reconciliation of numerous bank accounts, unmatched transactions and end of day balancing and administration of banking mandates. This is an incredible opportunity to drive processes and to play a pivotal part within the business
Duties
Oversight of the Banking team ensuring the timely reconciliation of bank accounts, unmatched transactions and end of day branch balancing and administration of banking mandates.
Be the banking lead and take responsibility for any mergers and acquisitions ensuring that there is a smooth integration with controls maintained in a timely manner.
Be the banking lead for any projects that will involve Banking processes ensuring that processes are carefully considered front to back so that no inefficiencies are introduced or compromises to controls.
Build strong relationships with key stakeholders, in particular within the distribution network and operation teams to understand where the Banking team can add more value to support their operations and identify any education requirements / changes to their processes and ways of working to reduce the query traffic and reconciliation items within Banking. Take the lead on driving forward these initiatives and full implementations to gain efficiencies.
Lead the research on external developments in the payments market and considering how this will impact the business and banking processes and responsibilities as well as joining up with the Payments team to consider the end to end impact.
Develop and document business processes, policies and procedures and ensure these are up to date up to date. To maintain a strong control framework that is in line with industry practises to minimise the risk of fraud or error with new controls identified if necessary.
Experience Required
To be successful in your application for this role you MUST have the following experience
Experience of working within a Cash & Banking Management role previously
Experience of planning and organising own work to ensure a focus on priorities and achievement of deadlines.
Experience of supporting team members through sharing knowledge and expertise.
4+ years of overall combined accounting and finance experience.
Experience with general ledger functions and the month end / year end close process
Whats on Offer?
This is a fantastic opportunity to work for a reputable and growing professional services organisation which offer excellent benefits including working from home remotely as well as a market leading salary and benefits package. Please apply for immediate consideration by sending your CV to Wayne Caunce at NC Associates or call 07879-626-501