Business support
Salary: £1.8k - 21k per year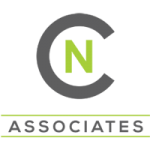 Manchester
Employment Compliance Administrator/ Employment Legislation/ Tax/ R35 Advisor/ Excellent Benefits/ Career Progression/ Free on Site Parking
Due to recent changes to employment tax legislation for Contract workers, my client requires an IR35 Advisor to support their Compliance Team on a permanent basis.
This role will suit a candidate from an administrative and/ or advisory background, with excellent communication skills and a desire to pursue a career in a compliance. The position will require the successful candidate to be constantly up to date with all compliance and legislation relevant to their role.
Understanding of payroll, tax legislation and IR35 processes is highly advantageous
My client can offer full training, development routes and an excellent working environment, in addition to several other benefits.
Job Description:
Review of contractor contract(s) from an IR35 perspective with a view to deliver feedback and advise re a suitable outcome
Review IR35 assignment questionnaires and provide advice on contractors individual IR35 status.
Review individual clients IR35 role review questionnaires and provide advice on IR35 their status.
Assist with the on-boarding of new clients onto the inhouse portal workflow and configure their profiles according to their specific requirements.
Send IR35 outcomes to clients and contractors as per the profile provided
Liaise and update clients and contractors in respect of the progress of IR35 assignments and/or role reviews.
Read case law concerning IR35 and consistently work to be up to date with all relevant knowledge and information to provide expert advice to clients and contractors
Understand all relevant legislation and its implications when providing IR35 advice
Understand IR35 insurance package(s) and be able to answer questions and queries from third parties as required
Train and support other members of the team wherever necessary and help to ensure all team KPIs are met.
Deliver weekly KPIs reports where requested.
Assist in process and system development as required
Assist in ensuring specific compliance processes are mapped out and are efficient.
Requirements:
Understanding of tax and payroll legislation
A high degree of attention to detail
Confident communication skills – The ability to advise on best practice
Previous experience in an administrative and advisory capacity
Desire to further knowledge of IR35 and develop a career in this field
Positive and motivated approach to duties and tasks
A willingness to learn and develop knowledge regarding IR35
If you have the skills and experience detailed above and are interested in this vacancy, please submit your CV for immediate consideration or call 01617110821 for further information