Permanent
Salary: £23k - 24k per year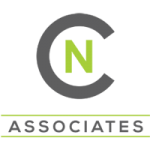 NC Associates
Credit Controller/ Central Leeds / Salary £23,000 – £24,000 + Excellent Benefits, Work from Home – Office Split / Bonus, Career Development / Permanent
NC Associates are working with a market leading organisation based in central Leeds to assist in recruiting an experienced Credit Controller to support the credit control function. This role will report to the Credit Control Manager but will have flexible working options from home. As a Credit Controller you will manage your own ledger and have full autonomy of the account from start to finish.
This is an excellent opportunity for someone who is interested in providing high-level support to the Credit Control team leaders and manager
The Responsibilities The responsibilities of the role will include, but are not limited to:
Managing a ledger of over £10million
Chasing customers via phone, email, letter
Day to day management of the assigned ledger
Understanding how KPI's are set and how best to achieve them
Building relationships with internal and external stakeholders
To be able to correctly identify clients that default on payment terms and the most appropriate course of action to take, taking into account the profile of the client
Maintaining detailed and accurate notes regarding debtors on the internal system and ensuring the team leader is equipped with the relevant data on the Credit Controller's assigned ledger
Have a good understanding of the client and the nature of their business
Requirements
The ideal candidate will have previous experience of working within a similar role as a Credit Controller
Strong communication skills
Proactive attitude
Whats on Offer?
This is a fantastic opportunity to work for a reputable and growing organisation which offer incredible benefits and further development. Please apply for immediate consideration by sending your CV to Wayne Caunce at NC Associates or call 07879-626501