Accountancy & finance
Salary: £22k - 24.5k per year + Bonus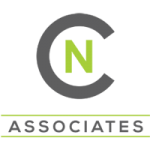 Manchester
Credit Control/ Free Onsite Parking/ Flexibility in Working Hours/ Agile Working/ Competitive Salary + Bonus
I am keen to speak to experienced, confident, and motivated credit controllers about an opportunity that will enable career development and flexible working. This is an end-to-end credit control role that will require for the successful candidate to fully manage their ledger from start to finish. I am especially keen to speak with candidates who have larger, multinational business experience.
Applicants should have a minimum of 3 years credit control experience and have managed larger key accounts
Job Description:
Ensure all outstanding debts assigned are pursued and collected within agreed payment terms
Proactively maintain consistent communication with customers to resolve invoice disputes, ensure payment and minimise aged debt figures
Maintain all customer credit limits, updating as required
Proactively chase due, aged, and current debt via telephone and email
Manage all incoming Direct Debit payments
Accurately record all communication with debtors
Identify and escalate potentially high-risk accounts
Assist with internal and external audit preparation
Build and maintain relationships with internal and external stakeholders/ customers
Posting of daily cash receipts
Daily processing of cash allocations and credit notes
Updating and amending customer accounts
Assess credit worthiness of existing/ prospective clients
Complete cash flow analysis to support effective decision making
Ensuring regular cash reconciliations are completed and reported
Requirements:
Previous experience within a similar role (3 years +)
Strong computerised systems skills
Motivated, proactive, and positive approach
excellent communication skills (verbal and written)
Ability to work to cash collection targets
High degree of accuracy
Problem solving ability
If you have the skills and experience outlined above and are seeking a new challenge such as this, please call Rosie on 01617110821or submit your CV for immediate consideration.