Accountancy & finance
Salary: £22k - 24k per year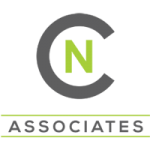 Liverpool
Credit Controller / £22,000 – £24,000 / Congleton / Permanent / Excellent Benefits / Free On-site Parking / Leading Organisation
NC Associates are looking to recruit a Credit Controller to join a market leading organisation based in Congleton. As the Credit Controller you will report directly into the Credit Control Manager and be responsible for the identification and avoidance of aged debt.
Duties
Speaking to customers in advance ensuring that payments are ready to be issued on time and in full
Maintaining proactive contact with customers to ensure invoices have been received, are accurate and clear for payment
Resolve queries both internally and externally around outstanding invoices
Set up new customer accounts accurately, in detail and prior to first invoice due date
Reconciliation and management of accounts ensuring adherence to credit terms
Proactive contact with clients to ensure they are kept up to date with any issues or changes
Communicating and managing customer repayment plans as agreed with Credit Control Manager
Consistently meet set targets and key performance indicators
Raise & process credit requests
Essential Experience Required
To be successful in your application for this role you MUST have the following experience
Experience of effective credit control of a large and challenging ledger
A minimum of 2 year's experience in fast paced, credit control position
High degree of attention to detail
Confident communicator
Ability to work from own initiative
What's on offer?
This is a fantastic opportunity to work for a well-established market leading organisation which is offering flexible working hours, as well as an excellent salary with great benefits. Please send your CV for immediate consideration to Alfie Lambert at NC Associates or call 07789 694 240.