Accountancy and Finance
Salary: £23k - 26k per year + Excellent holidays and development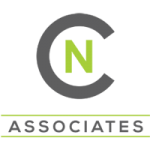 NC Associates
Credit Controller / Permanent / Rochdale / £23,000 – £26,000 / Excellent Holidays / Development
A brand leading global engineering company, based in Rochdale, are looking to recruit a skilled Credit Controller on a permanent basis. Continuous growth, even through Covid, has let to the expansion of the credit team. The purpose of the role will be to assist the rest of the team ensure the collection of outstanding payments and assist with the cash flow for the business. This is a great opportunity to become part of successful organisation that prides itself on it's award winning culture.
Reporting into the Team Leader, the duties will include:
Managing your own ledger
Chasing outstanding payments
Resolving queries
Reconciling payments
Account maintenance
Assisting with cash management reports
Assisting with month end tasks
The ideal candidate will have similar experience within a fast paced organisation, target driven, good attention to detail and a confident understanding of systems.
If your interested in new credit role whilst spending most of the time at home, then please contact Mark Caunce immediately on 07876030207 or mark.caunce@ncassociates.co.uk
We are committed to diversity and inclusion. We welcome all applicants of identity, personal characteristics, or background.