Accountancy and Finance
Salary: £28k - 32k per year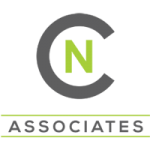 Manchester
Credit Controller/ Agile Working (Mon and Fri WFH) / Basic Salary + Quarterly Bonus/ Multinational Blue-Chip Ledger/ Advanced Excel Skills/ Free Parking
I am working n a new vacancy for an experienced Key Account Credit Controller. Reporting directly to the Credit Control Manager, this vacancy will be responsible for B2B collections for an international ledger made up of high value blue-chip accounts.
My client is a highly successful, well established yet continually growing business that can offer career progression and an excellent benefits package to a target driven and motivated candidate.
Job Description:
Proactively manage and collect outstanding debts from company debtors
Be the first point of contact for all credit control issues for individual ledger
Attend meetings with large customers when required to discuss and resolve outstanding debt issues
Attend Sales meetings as required to discuss any ongoing customer debt issues
Raise court paperwork as required, ensuring that all correspondence is provided within court deadlines
Ensure customers who are in litigation processes are managed efficiently and to a satisfactory resolution
Work closely with the cash allocations and invoicing teams to ensure a collaborative approach, consistently maintaining an excellent standard of work
Work closely with all departments across the division to resolve any outstanding issues
Provide cover for other members of the credit control team as and when required
Maintain detailed credit control notes on the system
Regularly send out customer statements
Proactively work towards individual and team KPI's
Requirements:
Previous experience in a B2B Credit Control position, ideally within a large multi-location business
Previous experience of managing high value, blue chip accounts
Ability to demonstrate experience of managing technical and legal credit control processes
Excellent communication and negotiation skills
Excellent computerised systems and advanced Excel skills
Target driven with the ability to work to set targets and strict deadlines
An active team payer
Excellent problem-solving abilities
Candidates studying towards CICM qualifications are of particular interest to my client however this is by no means essential
If you match the profile detailed above and are interested in developing your career within an excellent organisation such as this, I am very keen to speak with you. Please call Rosie on 07384462669
We are committed to diversity and inclusion. We welcome all applicants of identity, personal characteristics, or background.