Engineering
Salary: €29.87 - 32.12 per hour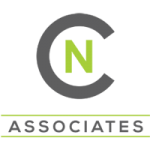 Manchester
Multiskilled Maintenance Engineer | Electrical Maintenance Engineer | Mechanical Maintenance Engineer
I am working on an opportunity for a Multiskilled Maintenance Engineerto join my clients Engineering department. This role will bolster the Engineering Team and increase its operational efficiency.
My client is a large multinational business that operates in a sector that can offer job stability and career growth. They can offer all employees an excellent benefits package and a positive and inclusive culture to be a part of.
Job Description:
Undertake preventative maintenance work, completing to the highest standards, as scheduled within agreed time frames, whilst maintaining accurate records of all maintenance and follow up actions via the departments CMMS system. Ensuring that the Team Leader or Engineering Managers are may aware of urgent requirements
Demonstrate specialist equipment knowledge, coupled with individual flexibility, in order to facilitate PPM's and breakdown rectification.
Work as part of the Engineering team in order to promote best practice and give continuous & sustained kit reliability to Operations
Incumbent must be able to liaise directly from time to time with several different manufacturers outside of the UK.
Perform mechanical, electrical and PLC fault diagnosis on several different system types.
Work toward and achieve agreed performance criteria as part of the departmental and site SLA's and KPI's.
Ensure all areas of Engineering (workshops, stores, etc.) are clear and tidy disposing of scrap items.
Ensure all parts removed or utilised as part of reactive or planned jobs are clearly recorded and captured using systems and approach agreed within the department
Support all process control procedures in place and ensure all documentation is always updated and made available.
Provide recommendations to modify instructions to ensure the equipment is reliable
Offer and deliver continuous technical support, both to production and the engineering team, in order to provide accurate and positive solutions to day-to-day engineering issues.
Assist in the advance planning of maintenance, modification and fault rectification work.
Liaise directly with external contractors/suppliers who offer specialist support as required.
Requirements:
Apprentice trained mechanical or electrical discipline with a recognised apprenticeship
ONC/HNC or equivalent experience in Electrical/Mechanical Engineering
Fully experienced in both mechanical and electrical fault diagnosis.
Working knowledge of PLC based control systems (Preferably Siemens)
Strong understanding of Mechanical, Electrical and Electronic technical manuals and drawings
Knowledge of site, systems and practices gained 'on the job' through experience.
BS:7671 Rev 2011 17th Edition wiring regulations is a must have certificate. – Preferable
BS 2360 level 3 installation and construction of electrical services is the absolute minimum qualification. – Preferable
Experience of working within an automated environment
If you have the skills and experience detailed above and have an interest in this vacancy, please submit your CV for immediate consideration or call Ryan on for further information.
We are committed to diversity and inclusion. We welcome all applicants of identity, personal characteristics, or background.