Temporary
Salary: £40k - 45k per year + Home working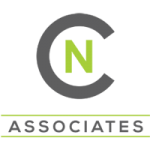 NC Associates
FACILITIES MANAGER / SOUTH WEST WALES / £40,000 – £45,000 / LONG-TERM ASSIGNMENT / HOME WORKING / PUBLIC SECTOR
A Welsh service organisation are recruiting a Facilities Manager for a long-term assignment. This role also has the potential to become permanent. The successful candidate will be responsible for the organisation and management of soft and hard facilities for all premises ensuring that all facilities are maintained and serviced to ensure buildings are safe, fit for purpose and adhere to current standards.
Reporting into the Head of Facilities, the duties will include:
Provide and receive multi-faceted information to stakeholders and colleagues in relation to the organisation's Facilities, some of which may be contentious.
Ensure the relevant knowledge and information is communicated internally to a wide range of staff, including frontline operational staff; Locality Managers; Area Operations Managers and Heads of Departments.
Evaluate tenders for both quality and cost, review and provide recommendations in consultation with others;
Evaluate data to ensure a cost effective service is provided. This will involve assessing a service's value for money and considering a range of options in terms of provider.
Carry out technical reviews of Service Level Agreements for services provided by others, and work with Shared Services Partnership (SSP) where required. This could include reviewing timelines and services offered to compare with other providers.
Reviewing and assessing Facilities requirements, making recommendations and developing a plan to negotiate/amend to assist the Head of Estates and Facilities Management in further negotiations and potential business case development
Assist Management in the development of operational services consistent with Corporate and Directorate Objectives
To ensure appropriate planning is in place to manage term contracts;
To plan work schedules for all buildings;
To assess lifecycle costs of plants and equipment to ensure replacement programmes are managed in a timely manner.
Perform the role of Contract Administrator for specific projects and ensure all contract instructions/variations are identified and managed within a change control procedure, including obtaining approval for any cost increases prior to authorising variations;
Work collaboratively with the Health & Safety teams to ensure compliance, manage risk and develop a risk awareness culture
Works alongside Capital Project teams to develop multi-faceted Estates/Facilities strategies and projects that will impact the wider organisation, and consequently manage project products following completion.
Participate in the departmental on-call rota to provide facilities advice to staff out of normal working hours
Provide feasibility advice including budget planning and prepare facilities budgets/bids for potential projects to be included in departmental plans.
The ideal candidate will have the following:
A relevant facilities management qualification
Membership of a professional body
Sound experience of managing soft and hard facilities for whole organisation or similar.
Sound knowledge and experience of procurement solutions, through frameworks or managed lists.
Must be able to demonstrate expertise at managing external contractors/suppliers
Experience of capital procurement and project management
Highly developed interpersonal skills with the ability to build relationships at all levels
Excellent communication, presentation and facilitation skills
If you're looking for a facilities role for an orgainsation that will give you a sense of pride, then please contact Mark Caunce on 07876030207 or mark.caunce@ncassociates.co.uk