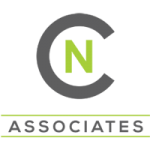 NC Associates
Finance Business Partner / Permanent / £52,000 – £56,000 / Stoke on Trent / Bonus, Development & Homeworking
NC Associates are extremely excited to be exclusively assisting one of the UK's largest and market leading service companies recruit a skilled Finance Business Partner on a permanent basis. Continuous growth and a recent re-structure has led to the creation of this new position. The purpose of the role will be to provide accurate financial and commercial analysis and challenge in respect of all operating performance & spend with the ultimate purpose being business performance improvement. This active Business Partner will be supporting the MD and the divisions management teams as well as the CFO & CIO on any other ad-hoc strategic & investment projects, opportunities or initiatives.
The key duties will include:
Provide financial and commercial support to the MDs and management teams
Develop the relationship with these business areas in order to challenge performance, achieve targets, drive continuous improvement and identify growth opportunities
Preparation of monthly Business Finance Report (actual and vs budget performance review) with summary and narrative explaining key variances
Attendance at the monthly operational reviews and presentation of the financial results
Continuous improvement to budgeting, forecasting and reporting
Provide insight and challenge regarding added value/ opportunity cost and strategic fit of spend and resource
Financial analysis of profitability of additional support packages
Ensure compliance with Finance and Procurement Processes and adherence to business governance policy and procedures
Assistance with the preparation of value generating business cases which have material OpEx or CapEx
Ensure that sufficient and robust financial controls are maintained with respect to new contracts
The ideal candidate will have similar experience in a fast paced environment and have the following:
A qualified Accountant with at least five years PQE
Non Finance & Finance Stakeholder management, communication & influencing skills, with the ability to build and maintain effective internal and external relationships
Experience with partnering at senior levels
Confident with the ability to constructively challenge to drive performance
Highly analytical with financial awareness and commercial acumen.
Excellent report building and data analysis skills.
In return, the company is offering a good salary, bonus, homeworking and development. Furthermore, they are offering the opportunity to work closely with the senior management team of a market leading organisations.
If your interested in the role, please contact Mark Caunce on 07876030207 immediately.