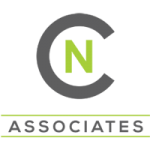 NC Associates
Financial Controller – ACA, CIMA, ACCA Qualified / Manchester / Excellent Salary + Benefits – WORK FROM HOME / Financial Services Sector / Permanent Role / Excellent Opportunity!!
NC Associates are working in partnership with a market leading financial services institute who are looking to recruit a Financial Controller. Reporting to the Head of Financial Control & Treasury Settlements you'll be responsible for providing business performance reporting, delivering commercial and analytical information, production of the statutory accounts, regulatory reporting and ensuring the financial controls are robust. You'll be a key member of the senior management team, working together to provide a highly engaging environment for the wider team and help set the strategic direction for Finance
Duties
Responsible for the production of the monthly management accounts (Society / SFS / Consolidated M&S), ensuring the quality control over financial transactions and financial reporting to guarantee the accuracy of the accounts, providing a comprehensive overview of the key drivers of variance against plan and forecast
Responsible for the timely and accurate production and submission of the consolidated Board Pack providing the Board with financial information on performance and risks facing the division and an outlook of future margin performance
Responsible for all balance sheet positions being fully reconciled in a timely manner, including oversight of reconciliations carried out by business owners outside of Financial Accounts to ensure true and fair accounts and prevent any fraudulent activity.
Ensure comprehensive controls are in place for Finance and Treasury Chaps / Standing Order and Direct Debit's
Lead the team through Financial Control's continual change activity by identifying processes for improvement and automation and collaborating with the Finance Change team to deliver new functionality and improvements to ensure processes are more efficient and agile
Essential Experience Required
To be successful in your application for this role you MUST have the following experience
Strong financial control experience.
Qualified ACCA, ACA, CIMA Accountant
Experience of working within the financial services sector advantageous
Experience of planning and organising own work to ensure a focus on priorities and achievement of deadlines.
Experience of leading teams, supporting members through sharing knowledge and expertise
Self-starter who will take ownership for key delivery
Whats on Offer?
This is a fantastic opportunity to work for a growing financial services organisation which has seen incredible growth in the past 18 months. They offer a very attractive salary and benefits including work from home with adhoc visit to the office as well as a very attractive bonus scheme and further development . Please send your CV to Wayne Caunce at NC Associates or call for a confidential chat on 07879-626501