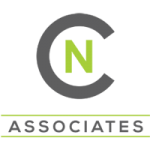 NC Associates
Financial Systems Team Lead / Leeds / £50,000 – £58,000 / Homeworking / Bonus / Progression
A global service company, with over two thousand employees working in over twenty countries is looking for a skilled Financial Systems Professional. A recent internal move, has led to the role being recruited. This position will oversee the Financial Systems Team, which is responsible for optimising the core finance systems within the Group.
Responsibility for managing the identification of system root cause problems, enhancements, build, testing, implementation, integrations and production of data sets to monitor the success and quality of the implemented processes, including the planning, resourcing and governance of day-to-day tasks and projects.
This is a great opportunity to become part of a market leading organisatoion that has won awards for employee welfare. Furthermore, this role is offering a flexible approach to homeworking and has a confirmed progression plan .
The key duties will include:
Line manage the individuals within the team, caring for their welfare and performance
Manage the workload of direct reports, ensuring quality through review of team output
Contribute significantly to the strategic roadmap for Financial systems within the group.
To take a pro-active lead in providing continuous improvement to Financial systems and processes, to include (but not limited to) the following:

Play a key role in finance related projects, providing advice on systems best practice and offering solutions to aid successful completion of the project
Analyse trends and common issues to prevent future problems
Deliver MI to give an insight to volumes and quality of information flowing through the Finance Systems

Encourage an innovative approach to the continuous improvements of finance systems and processes;
Exploit the technology by placing UX (user experience) at the forefront when designing Finance Systems to provide all colleagues within the group the best possible experience;
Work with teams across the Group to ensure any system enhancements or implementations improve the FE experience;
Support implementation of any newly acquired Finance system and improvements to existing finance systems in line with strategic goals and objectives;
Coordinate finance colleagues throughout the software development lifecycle, to include sign off on requirements, UAT within test systems, feeding back inefficiencies and identifying potential solutions;
Ability to analyse and document operational processes, data sets and applications, in order to ascertain the requirements within Finance;
Ensure appropriate documentation is available within the Knowledge Base for:

Technical Specifications
Internal Processes and Procedures
Reoccurring Tasks

Provide support following any system 'go-live', assisting with troubleshooting and offering solutions to unforeseen issues.
Key skills:
Working knowledge of order to cash cycle processes and understanding of an ERP system and system integrations;
Good understanding of Practice Management Systems and databases is highly desirable;
Ability to articulate business and technical solutions to stakeholders and end users;
High level of attention to detail with significant emphasis on quality of work;
Excellent communication skills and excellent organisational and time management skills with experience of meeting targets and deadlines;
Ability to troubleshoot and proactively identify potential issues;
Very strong IT skills including Microsoft Excel, SQL;
High level of attention to detail with significant emphasis on quality of work
If you would like further details on the role, please contact Mark Caunce immediately on 07876030207 or send your CV