Accountancy and Finance
Salary: £60k - 68k per year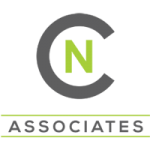 Manchester
Group Treasury Manager/ Treasury Accountant / Annual Bonus/ Excellent Benefits
I am looking for a Group Treasury Manager to join my clients Manchester Head Office. This position will be responsible for ensuring the maintenance and efficient running of the Group's treasury requirements, supporting a strong control environment, and enabling clean audit reports. Experience in leverage debt management and operational bank relationships is highly advantageous.
Job Description:
Understand how regulatory reform will impact the business and helps ensure the business is best positioned to respond
Oversee and implement hedging strategies
Oversee interest rate risk management
Direct development and revision of financial policies for capital structure, working capital, treasury operations, foreign exchange interest rate risk management, and insurance risk management
Manage treasury function, including meeting short and long-term funding needs
Maintain and manage relationships with 3rd party stakeholders to ensure the efficient and timely release of cash to the business
Manage and negotiate banking and investment relationships
Develop and implement cash management operational strategies
Provide regular reporting on cash flow forecasting
Manage the investment of excess funds
Provide weekly net debt reporting to the Executive Board
Review monthly interest journal entries and accruals
Oversee preparation and reporting of loan covenant compliance
Ensure the maintenance of corporate liquidity and financial stability. Develop and manage strategies, operations, policies, and budgets relating to treasury activities
Continually support process improvement
Requirements:
Previous experience in a Senior Treasury Management position, ideally for a larger business
ACCA, ACA, or CIMA qualifications are highly advantageous
Proven experience of taking ownership and responsibility of the end-to-end Treasury function
Proven experience of working in a fast-paced, changing, environment
Excellent verbal and written communication skills
Active participation in systems improvement and implementation programmes
Excellent organisation skills with the ability to prioritise effectively and work to deadlines
The ability to develop and motivate team members, celebrating individuals' success
Views innovation as a priority and can show creative thinking when solving problems, wanting to resolve these as quickly as possible.
Takes a proactive interest in other business areas and bringing the right people together to ensure an excellent level of service
A willingness to go the extra mile and always strive to seek job satisfaction
Have the knowledge, skills and appetite to effectively use digital systems to support delivery of an efficient, robust finance environment.
Respect and value diversity, creating an environment that is inclusive of all
Focused upon personal development as well as the future of our business, contributing new and innovate ideas and ways of working
Highly motivated, ambitious, driven by success and comfortable working towards targets
If you match the profile above and are looking for an opportunity to use your skills and experience within a business that can offer an excellent employment package, further career development and a positive and inclusive culture please submit your CV for immediate consideration or call Rosie on 07384462669
We are committed to diversity and inclusion. We welcome all applicants of identity, personal characteristics, or background.