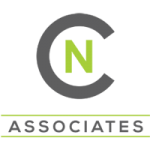 NC Associates
Export Coordinator – SAP- Customs / Leeds / Salary £23,500 – £25,000 + Excellent Benefits / Free Parking / Established Global Organisation / 18 Month Contract
NC Associates are working in partnership with a market leading FMCG organisation to help recruit an experienced Export Coordinator to work on a 12-18 month contract. This organisation has an excellent reputation in the marketplace and is a global market leader within the FMCG sector. As an Export Coordinator you will assist the Head of UK and Global Export in ensuring the smooth export of goods via air, land and sea in professional manner working within guidelines and export / customs regulations.
Duties
Liaise with suppliers and freight organisation to ensure the smooth running of goods in transit by all freight means.
Using SAP & ERP, manage and run stock and inventory reports and monitor stock levels.
Liaise with third party suppliers throughout the supply chain process to advise of delay or other related issues and provide updates / solutions.
Create and issue invoices cost allocations and reporting data, issue warehouse picking / packing lists
Process and manage export clearance paperwork.
KPI analysis and reporting working across intercompany systems.
Essential Experience Required
To be successful in your application for this role you MUST have the following experience
Minimum of 2 years proven experience within Export.
SAP / ERP hands on knowledge.
Organised, Proactive Attitude, Excellent Attention to Detail, Highly Literate and Numerate.
Excellent Team Player, Confident in Own Abilities Outgoing Personality
What's on Offer?
This is a great opportunity to work for a market leading FMCG business that are offering a very attractive salary and bonus on completion of the contract. This opportunity has the possibility of becoming longer term or permanent for the right candidate so please apply immediately by sending your CV to Melanie Jones 0113 487 1900 / 07885 090 639.