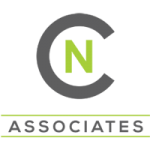 NC Associates
Digital Marketing Executive – Full Time – Permanent – Based in Lancashire – Up to £35,000 DOE + Benefits
NC Associates are actively recruiting for a Digital Marketing Manager to join a highly recognised company and well-established team based in Lancashire.
Duties –
You will be responsible for the planning, implementation and monitoring our digital marketing campaigns across all the digital networks.
You will assist with the growth of our on- line presence and revenue whilst increasing brand awareness and loyalty. Work with the team based on site and external agencies to deliver each campaign on time and on budget. Develop and implement content marketing strategies.
Develop and implement digital marketing strategies for all areas of the business. Use website analytics software to monitor performance of the company website and to recommend improvements. Manage/coordinate together with our agency partners and our brand website content, CRM database, social channels and internal systems.
Manage/coordinate with our agency partners our PAID touch points-PPC, display advertising, affiliates and paid social. Initiate and implement regular communication with databases via e-newsletter/e-flyers.
Ensuring the photo library is current and distributed to all marketing partners. Identify and implement marketing opportunities resulting from local/regional partnerships to ensure optimum exposure for the company and its services. Provide accurate reports and analysis to demonstrate ROI (Risks, Issues and Opportunities).
Manage the contact data base and assist with lead generation activities, Work with team and agency partners to brainstorm new and innovative growth strategies. Contribute to the team effort by developing effective relationships internally and with our selected agency partners.
Prepare and deploy an annual marketing plan in line with the business plan objectives and revenue targets. To understand and support the company ethos, commitment to Customer Service within the job role and to undertake relevant training as directed by their Line Manager.
The post holder may be directed by their line manger to carry out other duties and responsibilities in line with his/her post, grade, skills, knowledge and experience. To ensure compliance with the company Health and Safety policies.
To build strong and meaningful working relationships with Digital Marketing and Social Media agencies, Reputation management, Digital conversion platform, Company's Asset Management team and all other commercial contacts.
You will be accountable for driving awareness of the company to the local/regional and national market by ensuring effective and accurate representation of the company and its facilities on all selected marketing platforms. Supporting total revenue generation by pro-actively marketing all offers, packages, promotions, updates and services on selected marketing channels. Working with selected partners to drive company website revenue conversion and positioning, engagement and online reputation levels. Monitor & Report on ROI from events held at the company and all marketing campaigns.
The candidate suited to this role would possess, A minimum 3 years- experience in digital marketing or advertising, Knowledge of paid media strategies, best practices and website analytics.
Strong working knowledge of analytics programs: Google, Facebook, Instagram, Working knowledge of CMS systems and on- line booking platforms. Excellent communication skills (verbal, written and listening) with an ability to work to tight deadlines and multitask.
Excellent organisational, time management and administration skills, Diligent, proactive approach with great attention to detail. Extensive knowledge of social media channels and good understanding of how digital marketing can be used to support sales activities and drive total revenue generation.
Confident telephone manner with good knowledge of Microsoft Office Suite including Excel, Comfortable with data analysis supported by a strategic mind-set, Commitment to delivering outstanding customer service and support quality service delivery throughout its work, enjoy working as part of a team, but be able to work on own initiative.
Having a proven background of HTML, CSS and JAVA SCRIPT, managing web build projects, managing multiple external agencies, understanding financial performance of the company and where the shortfalls are.
What's on Offer?
Excellent starting salary of up to £35,000 DOE , Free Parking, Free meals, Staff uniform(optional), Use of leisure facilities, Discounts on food and beverages purchased on site, Pension, 20 days holiday + Bank Holidays, Career development, Job security, Job satisfaction, Training and development, Working with a fun and supportive team, Plus, so much more.
If you want to take advantage of this fantastic opportunity, apply today to avoid disappointment. You also call Helen on 0161 711 0815 for further information or send a copy of your CV .
NC Associates are an equal opportunity employer. We celebrate diversity and are committed to creating an inclusive environment for all employees. All employment is decided based on qualifications, merit and business need. Only suitable candidates on this basis will be contacted.