Business support
Salary: £19.5k - 20.5k per year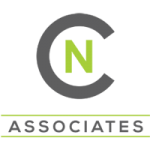 Manchester
Onboarding Support Administration/ Administration/ Compliance/ Company Bonus/ Excellent Benefits
I am working on a new vacancy for an Onboarding Support Administrator. This role will be responsible for supporting my clients New Business and Compliance teams to onboard all new clients to their service. This will be an ideal role for a meticulous administrator with excellent communication skills (both written and verbal) Due to the nature of the business, there are multiple development routes available to progress within and beyond this role.
Job Description:
Ensure a first-class customer experience by completing all associated onboarding administration in a timely and accurate manner
Ensure all service level agreements are met in the New Business Team for all customers
Respond quickly and efficiently to internal and external requests and queries
Ensure communication channels are maintained between all business departments including company formations and compliance
Proactively ensuring effective, efficient, and timely communication always.
To promote the culture of the business by demonstrating the cultural values of the team and maintaining the best level of service delivery.
To inspire colleagues by setting a continually positive example
Ensure all email enquiries are loaded onto the internal system within agreed time frames
Ensure that once all required information is received the customer is joined onto the CRM.
Ensure that all correct ID requirements have been met and recorded
Ensure that all bank and payment details for new customers are recorded correctly
Ensure that all documentation and "joining" information is sent out to new customers in a timely manner
Manage the insurance spreadsheet and email inbox
Ensure the relevant certificate is produced within 4 hours of joining
Take card payments when required.
Proactively reduce and resolve customer complaints arising from any breakdown in the administration process.
Requirements:
Previous experience within an administration and/ or customer service capacity
High degree of accuracy and attention to detail
Excellent written and verbal communication skills
Positive and proactive approach to duties and tasks
Ability to work effectively as part of a friendly team
Ability to work to target in time pressured environments
Desire to develop in an administrative/ compliance-based role
If you have the skills and experience detailed above and hold an interest in this vacancy, please call Rosie on 01617110821 for further information or submit your CV for immediate consideration.