Temporary
Salary: £9.50 - 10.50 per hour + Benefits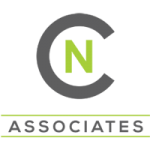 Leeds
Accounts & Payroll Administrator / Rochdale / Salary £TBC + Excellent Benefits / 3 Month Contract
NC Associates are working with a market leading organisation based in Rochdale to assist in recruiting a number of Accounts & Payroll Administrators to support the payroll department. This role will report to the Finance Manager supporting with the processing of volume payroll on a weekly and monthly basis. As an Accounts and Payroll Administrator you will work to meet your own and the departments deadlines and targets working to guidelines and procedures in a professional manner.
This is an excellent opportunity for someone who is interested in providing intermediate support to the Finance team leaders and manager.
The responsibilities of the Accounts & Payroll Administrator role will include, but are not limited to:
Working as part of a team, you will be responsible for administering the accurate and timely provision of an allocation of payroll items that are part of a payroll service for 25000 colleagues over 43 payrolls, including 5 Off shores payrolls.
You will work within the payroll team to input and manage the creation of payrolls weekly to strict deadlines.
Process administer and input information for all aspects of the payroll.
Ensure that payroll and time and attendance data is accurate and maintained in accordance with processes and procedures in the system.
Collate and load absence data to ensure that statutory payments are made and recorded.
Process exceptions, cross checks and quality reviews to ensure accuracy of payrolls
Process all payroll check-list items in agreed deadlines
Requirements of the Accounts & Payroll Administrator:
The ideal candidate will have previous experience of working within a similar role as a Finance, Accounts and Administrator
Strong communication skills
Proactive attitude
This role requires you to work 40 hours per week 5 days over 7, this will also require you to work 1 weekend per month.
What's on Offer?
This is a fantastic opportunity to work for a reputable and growing organisation which offer incredible benefits and further development. Please apply for immediate consideration by sending your CV to Melanie Jones at NC Associates or call 0113 487 1900 / 07884 090 639.