Permanent
Salary: £24k - 28k per year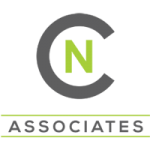 Manchester
Payroll Team Leader/ Senior Payroll/ Growing Role and Business/ Free on-Site Parking/ Excellent Benefits/ Annual Company Bonus
I am working on an opportunity that will suit either an Established Payroll Supervisor or a Senior Payroll Specialist ready to take the next step into a Team Leader position.
My client has been able to sustain their already consistent business growth throughout the pandemic and are able to take put their next development plans into action.
I am keen to speak to payroll specialists who are knowledgeable about the end-to-end payroll cycle, all current legislation (inclusive of Pensions and IR35) and who in addition are natural leaders that can develop others.
Job Description:
This position will oversee a large team of administrators to ensure all the following duties are completed for multiple, large weekly/ fortnightly/ monthly payrolls, whilst also supporting with processes and managing any complex or escalated issues.
Ensuring of adherence to correct HMRC and data protection processes in the handling of customer information
Ensuring of adherence to correct HMRC processes in the processing payments from income to net pay through payroll
Ensure personal deductions are correctly calculated and disclosed (CSA, attachment of earnings)
Training the wider payroll team on statutory payments and RTI
Identifying and addressing training needs within the team
Supporting constant process improvement
Completing final payroll checks
Cash matching complex bulk funds to payments received to sales ledger for all products
Management of complex and escalated queries
Running of manual payroll calculations
Support seniors/administrators with staging and send to bank
Ensure all invoices in the sales ledger are paid by customers in accordance with their terms and do not become overdue across all products
Consistently motivate and drive forward the team
Adopt a team-based approach with colleagues to deliver success through supporting others and the wider business aims
Requirements:
Previous experience of high volume and value (weekly and monthly) payrolls either in the capacity as a Payroll Senior/ Team Leader
End to end knowledge and experience of the full payroll cycle
Full knowledge of all current payroll legislation
Good understanding of RTI and knowledge of reconciliations
Basic understanding of Expenses processes
People leadership and development abilities
The ability to motivate team members
A desire to develop in a senior payroll position
A positive and motivational approach to leadership
Strong computerised systems and excel skills
If you have the skills and requirements detailed above and are keen to explore this opportunity further, please call Rosie on 07384462669 or submit your CV for immediate consideration.