Permanent
Salary: £20k - 23k per year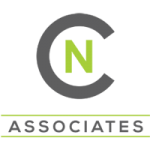 Manchester
Accounts Payable/ Query Resolution/ Supplier Relationship Management/ Permanent Role/ Competitive Salary/ Agile Working
I am looking for a positive and motivated communicator with Accounts Payable experience and understanding to support my City Centre based client on a permanent basis.
This role will suit somebody who has ideally worked within a larger business to manage and resolve complex supplier queries. My client is looking for somebody to build and develop relationships with key suppliers and adapt a first response technique (ie solve any queries at first point of contact) The successful candidate will understand the end to end payables process and will have the ability to liaise internally to resolve any queries that may arise.
Although not a customer service role, the successful candidate will need to have a customer focus and so previous experience in this field is highly advantageous. The role will also support the wider payables function as required.
Training will be office based (in a socially distanced environment) but my client will then be able to offer flexible working/ home based working.
Job Description:
Building and maintaining relationships with a large database of key and regional suppliers
Management and resolution of any queries that may arise – investigating complex issues and escalating to senior team members as required
Ensuring efficiency within the team and therefore payment of invoices within agreed terms
Statement and account reconciliations as required
Requesting copy invoices as required
Liaising with internal and external stakeholders to investigate and resolve queries
Removing invoices from 'on hold' status as required
Supporting with invoice processing and setting up new suppliers as required
Project and general finance support as required
Requirements:
Previous accounts payable experience and understanding – within a larger business
Problem solving and query resolution abilities
Positive and motivated personality/ mentality
Excellent communication skills via email and telephone
Customer focus – previous customer service experience is advantageous
Logical and practical mentality
Ability to work as part of a team or independently as required
Strong Excel and computerised systems skills
If you have the skills and experience detailed above and are keen to hear more about this role, please call Rosie on or submit your CV for immediate consideration. Although home working will be available applicants must be Greater Manchester based to be considered.