Accountancy and Finance
Salary: £22k - 24k per year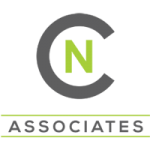 Manchester
Purchase Ledger/ Invoice Processing/ Agile Working/ Manchester City Centre/ Annual Bonus
I am working on a new opportunity for an Accounts Payable Clerk to fulfil an invoice processing requirement in Manchester City Centre. This role will suit somebody from an Accounts Payable background who has had exposure to high volume invoice processing- Ideally within a larger business or Shared Service Centre Environment.
The successful candidate will be working alongside a supportive team and will have the ability to split their working hours (37.5 per week) between home and the office.
Job Description:
Maintain and control the Accounts Payable inbox – Resolving queries as required
Monitor none matched invoices – reconcile and match to correct purchase orders as required
Make Purchase Order amendments as required
Ensure all invoices are processed in a timely manner in-line with individual supplier terms
Ensure all 'none' compliant invoices are returned to suppliers – requesting PO numbers as required
Liaise with internal and external stakeholders regarding invoice queries
Perform ad-hoc supplier statement reconciliations as required
Deliver performance in in line with departmental KPIs
Support with reporting
Assist with any other duties required within Processing Team
Requirements:
Previous experience in an Accounts Payable/Data Entry/ Invoice Processing position
Excellent communication skills – ability to communicate verbally and via email with internal and external stakeholders
High degree of attention to detail
Ability to work accurately at pace
Strong computerised systems and Excel skills
Confident and motivated working approach
Positive and proactive mentality
Ability to work effectively as a team
Applicants will ideally be able to start work on a reduced notice period, however this is not essential
If you are seeking a new challenge within an excellent organisation and have the skills detailed above, I am very keen to speak with you. Please submit your CV for immediate consideration or contact Rosie on 07384462669 to discuss.
We are committed to diversity and inclusion. We welcome all applicants of identity, personal characteristics, or background.