Permanent
Salary: £22k - 24k per year + Bonus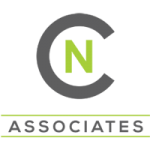 Manchester
Accounts Payable Clerk/ Reconciliations/ Key Supplier Account Management/ Advanced Excel /Advanced IT Systems/
I am looking for an experienced Accounts Payable Clerk to join my client's team in the City Centre.
This position will focus mostly on complex, high volume, and value supplier statement reconciliations for the business's key supplier accounts. The role will require previous experience in a similar capacity, in addition to strong Excel skills. (Use/ understanding of Macros, advanced formulas, etc)
Job Description
Ensure key supplier account reconciliations are carried out accurately and regularly
Maintain and control the AP suspense account
Maintain and control the credit balances account
Liaise internally with other departments to resolve queries for information sharing with suppliers
Supporting the Senior AP Reconciliations Team Coordinator to assist with: delivery and maintenance of supplier statement Reconciliations, linking to the overall department objectives
Supporting with business-critical project work
Assist with any other duties required within Reconciliation Team
To support team to create successful working environment
Requirements:
Understanding and experience of the end-to-end accounts Payable process
Proven experience of dealing with complex internal and external queries
Strong reconciliation and audit experience
Knowledge of larger corporate business procedures
Knowledge in the recovery of monies
Strong analytical & IT skills (Advanced Excel – ability to use and build Macros)
Enthusiastic and ambitious mentality
A proactive self-starter
A strong team player with a positive outlook
Excellent communication skills – The ability to build strong relationships with internal and external stakeholders at all levels
Excellent prioritisation and time management skills
If you have the skills and experience detailed above and are interested in a new opportunity. please submit your CV for immediate consideration or call Rosie on 07384462669 to discuss further.