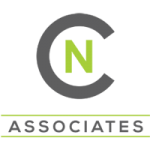 NC Associates
Sales Ledger Billings Clerk / Central Leeds / Salary £24,000 – £26,000 + Excellent Benefits, Work from Home / Flexible Working, Career Development / 12 Month Contract – Permanent
NC Associates are working with a market leading professional services organisation based in central Leeds to assist in recruiting an experienced Sales Ledger Billings Clerk to support the E-Billing department. This role will report to the E-Billings Manager but will have flexible working options from home. As an Sales Ledger Billings Clerk you will support Fee Earners and provide a seamless end to end process.
This is an excellent opportunity for someone who prides themselves on providing first class support within a professional e-billings and finance department.
The responsibilities of the Sales Ledger Billings Clerk role will include, but are not limited to:
Upload and status check of bills to e-billing systems by request from the fee earner teams and billing reports.
Manage and maintain the department and your own inboxes and complete query resolutions.
Reconciliation of logged e-billing invoices in respect of individual client groups on a scheduled basis.
Provide customer/user account support on all aspects of e-billing.
Ensure queries and escalations are handled correctly and promptly through to appropriate and satisfactory resolutions
Provide a high level of professional customer service to internal and external customers appropriate to a renowned global professional services business.
Demonstrate the ability to challenge key stakeholders both internally and externally whilst working to build and develop relationships.
Providing ad-hoc support to the e-Billing Specialist, Team Leader and Department Manager.
Requirements of the Sales Ledger Billings Clerk:
The ideal candidate will have previous experience of working within a similar role as a Sales Ledger Billings Clerk
Strong communication skills
Excellent attention to detail
Fast, accurate and precise keyboard skills
Proactive attitude
What's on Offer?
This is a fantastic opportunity to work for a reputable and growing professional services organisation which offer incredible benefits and further development.