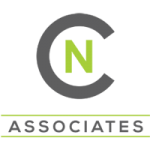 NC Associates
Senior Billing Specialist / Manchester / Permanent / £28,000 – £31,000 / Hybrid Working & Progression
An award winning an market leading service company with offices in most continents in the world, is looking for a skilled billing professional on a permanent basis. A recent restructure and several acquisitions, has led to this new role being needed. The successful candidate will be a technical expert across the Billing team and demonstrate an excellent working knowledge of the billing processing and the areas for improvement. To add to this purpose of the role will be to identify, drive and implement process improvements in the end to end billing processes. Completing root cause analysis on recurring issues so problems are anticipated & discovered eliminating the underlying causes. This is a great opportunity to become part of an organisations that takes pride in developing it's employees and progressing them through the business.
The duties will include:
To identify, drive and implement process improvements in the end to end billing process
Performing root cause analysis on issues to dive deeper than surface issues to work on primary factors leading to the problem e.g. poor on-boarding data, tariff issues
Breaks down the problem into components that are easier to solve and easier for the business leader to understand the resolution
Working closely with the billing specialists so that they understand the issues/feedback from the business and the need for any changes in standard operating procedures or billing instructions
Building a strong relationship within the business
Re-educating & training the billing Team if changes are required to ways of working, or updates to any billing documents & processes
Working closely with the Change team to identify longer term billing improvements & transformation opportunities
Support the wider Finance Change & transformation programme as and when required leading certain billing change deliverables and acting as the Billing Subject Matter Expert
The ideal candidate will have the following experience / skills:
Billing experience & the ability to work under pressure in a fast paced dynamic environment
Problem solving mind-set to identify the most critical challenges & develop effective solutions
Encourages new ideas, collaboration and open forums where team members can express their creativity
Demonstrates the use of root cause analysis to deep dive on surface issues and work on primary factors leading to problems within the billing team
Strong excel skills
In return, the company is offering an excellent salary, homeworking and a list of benefits to choose from.
If you want to work for such an organisation, then contact Mark Caunce immediately on 07876030207.