Accountancy and Finance
Salary: £40k - 45k per year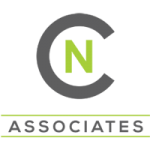 Manchester
Senior Management Accountant/ Commercial Finance Team/ Sales Margin Analysis/ Retail or Manufacturing Sector/ Career Development/ Some Overseas Travel/ Agile and Flexible Working/ Free On Site Parking
I am looking for a Senior Management Accountant to directly support the Senior Finance Business Partner in my clients European Corporate Accounting Team.
This is an exciting time for an ambitious and development focused individual to join a successful yet ever growing and evolving globally operating business. This position will oversee two direct reports and will be heavily focused on the preparation of sales and margin information, in-depth analysis and reporting and supporting non-finance staff for multiple sites regarding all aspects of finance.
Flexible and agile working is available in addition to several benefits and career development opportunities
Job Description
Preparing and issuing sales & margin financial data for the month end process for two UK and overseas sites. Taking full responsibility for follow up and resolution of all finance related action points arising during the monthly reviews of the figures.
Understand all aspects of the sales & margin for the clients in remit, working closely with the Financial Reporting team to ensure consistent information is distributed to the wider business. Ensuring all complex areas of financial results are clearly understood, maintained, reported, and calculated in line with contracts
Assistance with preparing sales and margin budgets and quarterly reforecasts, working in conjunction with the sales teams, and Finance Business Partner.
Responsibility for monthly customer reporting to the Account Management teams with a focus upon optimizing investment in working capital.
Be the first point of contact for stock investment approvals. Managing, assessing, and approving all requests based on stock and sales knowledge per client.
Attend and participant at monthly site-specific Account Group meetings as the Finance Representative, taking full responsible for the follow up of action points arising from these meetings.
Undertake monthly balance sheet reviews ensuring reconciliations are accurate and complete, and that aged items are reviewed and reduced.
Work with the Finance Business Partner to ensure that key stakeholders receive timely information and reports in conjunction with monthly deadlines.
Provide day-to-day assistance to the wider business on finance related queries
Work pro-actively with the account managers to ensure that any financial reporting for customers is completed in an efficient and accurate manner
Assist with business-critical projects and reporting
Liaise with auditors in relation to areas of responsibility
Responsibility for the day-to-day management and ongoing development of 2 direct reports
Requirements:
Similar experience in a Senior commercially focused Accounting capacity
Sales or manufacturing sector experience with exposure to and understanding of sales margin analysis and reporting
Previous experience within a larger, ideally internationally operating, commercial business is highly advantageous
CIMA qualifications are not essential but are highly advantageous – QBE applicants will also be considered
Excellent communication skills with the confidence and ability to liaise with senior internal and external stakeholders
The ability to work in a fast paced and ever changing environment with the capacity to prioritise tasks and adapt to changes accordingly
Advanced computerised systems and Excel skills- The ability to manipulate large volumes of data into meaningful business information is essential
Committed to process improvement
Excellent organisational skills
Proven reporting abilities
The ability to motivate, manage and support two team members
Have a positive and proactive mentality to the role, supporting the positive culture of the business
If you match the skills and experience detailed above and are keen to discuss this opportunity further. Please call Rosie on 07384462669 or submit your CV for immediate review.
We are committed to diversity and inclusion. We welcome all applicants of identity, personal characteristics, or background.