Carrying out an effective job search is an essential undertaking for finding a new role. There are various tactics that can be employed that will help you get the most out of your job search and we're going to share the most effective ways we've found.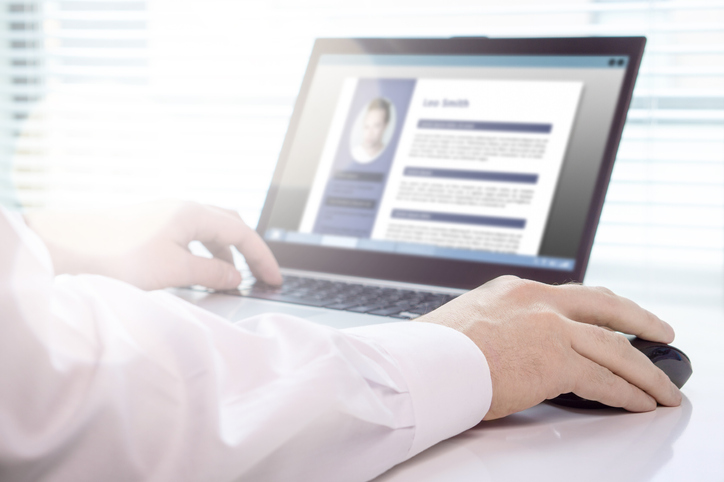 Choosing the right job board(s)


There's an abundance of job boards out there, with the barriers to entry and availability of technology resulting in a proliferation of generic, niche, international, national and regional job boards. As such, knowing where to focus your efforts can be confusing at first glance. We'd recommend being selective though, particularly with the bigger players, such as Reed, Total Jobs, and Indeed for example often having the same jobs from employers and agencies alike advertised on them.
A number of the bigger job boards have also formed partnerships with each other and/or acquired smaller job board platforms to form a network of relevant job boards. For example, Jobsite has a partnership in place with Total Jobs. But within the Jobsite network are also specialist sites like City Jobs (finance, banking and accountancy jobs), CW Jobs (tech jobs) or Milkround (student and graduate job board).
Then there are also dedicated, niche job boards that focus on specific disciplines are a different story to generic job boards, in that they offer a much more focused view of the world. As such, you'll typically find relevant industry information, often more direct employer advertisers and lots of relevant jobs.  For example, ACCA Careers is a global recruitment site for accountancy and finance professionals, as is GAAPweb – both of which have thousands of relevant finance jobs.
Choosing the right recruitment partner


We know that in many instances job seekers will choose to approach companies directly, and through the likes of the niche job boards highlighted earlier, it's definitely possible to do this. But we'd argue that there's a definite value in engaging with a recruitment company that has a good reputation in your target sector and/or location, is experienced with your profession, and is willing to invest their time in discussing your career aspirations.
Importantly, good recruitment agencies are increasingly seen as trusted recruitment partners by the companies they work with. And this means they'll have access to something known informally as 'the hidden job market', which in layman's terms means they'll be able to take strong candidates to their clients who may not be actively recruiting and have them consider the individual, potentially even creating a role for them. Or sometimes there's a role that's not even been advertised yet, either for confidentiality purposes or because it's not been formally signed off. A good recruiter will probably know about this if they've been keeping in regular contact with their clients.
So choosing the right recruitment partner can give you access to a wider range of jobs that also includes these hidden, confidential or unadvertised roles.
Tailoring your approach


One size rarely fits all when it comes to a job search. So we'd strongly caution against a scatter-gun approach of firing off your CV to hundreds of potential employers and recruitment agencies. And if you're applying directly to employers, we'd strongly recommend tailoring your CV for the specific role or company in question. This helps demonstrate that you've invested the time and effort in presenting yourself in the best possible light for the company you're targeting and as a result your application will likely be taken more seriously.
If you think that employers and hiring managers will typically have seen hundreds or even thousands of CVs, they can tell the difference between a generic, multi-purpose CV and one that's been specifically tailored for a role at a company. So if you're applying to work somewhere specific, take the time and give yourself an advantage over everyone else that doesn't do this.
Be clear and realistic


Be realistic with your job search and although it's good to be ambitious, applying for jobs that are too far removed from your current role, skillset or experience is setting yourself up for failure. Think about your career plan and the specific milestones that you've mapped out… and then carry out a job search that will help you get to that next stage in the plan.
Whether it's having a clear, well-written CV or being able to verbalise your career aspirations when talking to recruitment consultants or hiring managers – it's important that you can explain what it is you're looking for in your job search and why. Be clear on your motivations. Are you looking to move for improved pay and benefits? Or is career development and future opportunities the thing that's motivating you? Whatever your motivations or your aspirations, think about them before you send off any emails or speak to anyone because being able to explain yourself clearly and concisely will help you come across as a decisive, confident communicator… and hiring managers and employers buy into that sort of thing.