NC Associates have today opened their third branch, in city centre Leeds, joining the Liverpool and Manchester operations to provide a joined-up approach to recruiting finance and accountancy personnel across the North of England and beyond.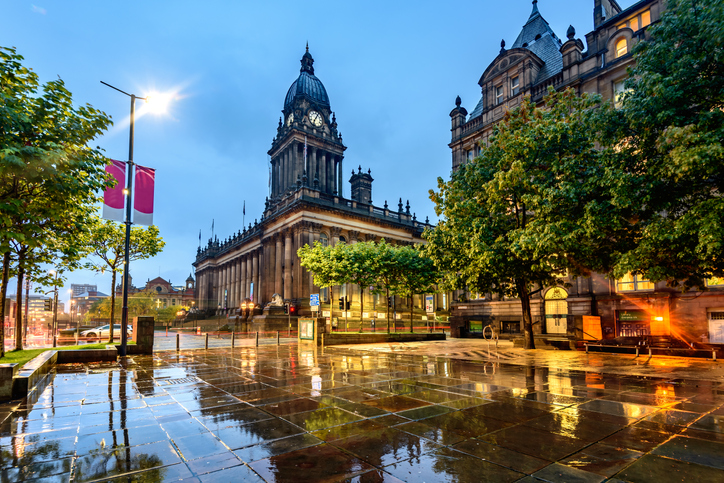 The office in Leeds will be run by regional Director Gavin Dixon. Along with his team of consultants, who collectively have over 30 years' experience within accountancy and finance recruitment, Gavin will be launching the Leeds division of NC Associates to a burgeoning regional market. His team will be focused on providing both temporary and permanent recruitment solutions throughout Yorkshire and the North East, leveraging the well-regarded NC Associates brand.
Wayne Caunce, Managing Director of NC Associates said, "We are delighted to be adding Leeds into our regional branch network. After years of continued growth in Manchester and Liverpool, this expansion is just the next step in our development, and demonstrates our strategic intent to provide high quality, specialist finance and accountancy recruitment services through our regional hubs".
With the additional regional coverage and skillset now available, the business will also be opening a specialist Practice Division of NC Associates. The recruitment teams will focus on a variety of roles, including corporate finance, forensic accounting, tax, outsourcing, audit, insolvency and payroll.
Trish Stratford, CEO of Bluestones Group's professional service division (of which NC Associates is a key company), commented, "Establishing a national footprint for NC Associates and opening a new practice division are important milestones for the business. Building on the successes and exceptional work from the existing NC Associates team, the business is going from strength to strength. The relationships we're forging with companies in our chosen regions is testament that our strategy is working and delivering the results we want".
NC Associates is a specialist finance and accountancy recruitment business that now operates across three regional hubs in Manchester, Liverpool and Leeds. If you're interested in finding out more about the business, seeing any of the vacancies we're recruiting for, or want to explore how we can help you with your business, then please visit www.ncassociates.co.uk for more information.