Working in partnership with Bermans and Cowgill Holloway, NC Associates are delighted that another Q Business Club has concluded today in Manchester.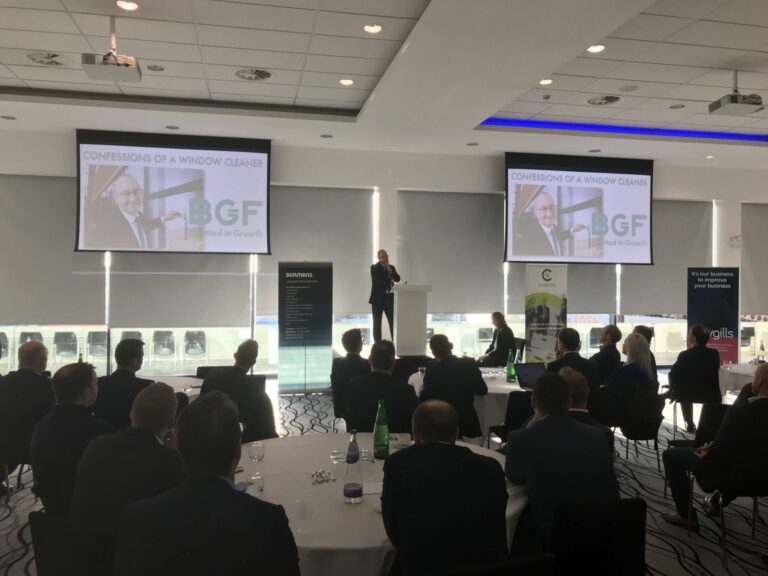 This was the third event in our series of interesting sessions designed for owner managed businesses, where two insightful presentations were delivered.
Speakers
Neil Inskip, an investor at the UK and Ireland's most active investor company, Business Growth Fund (BGF) gave an overview of what types of businesses are attractive to investors, as well as sharing some BGF investor success stories.
Thornton Tasker, CEO at Nationwide Cleaners (a BGF investee) also shared his story, speaking about his initial apprehensions of securing investors, as well as the success and growth that investment has allowed his business to achieve.
"Bringing together colleagues from across the business and finance world in Manchester, it's clear to see the impact an event like this can have. The fact so many senior leaders choose to commit the time to attend demonstrates the value these sessions are perceived to add."
Wayne Caunce, Managing Director, NC Associates
Q Business Club – Frequently Asked Questions


What is Q Business Club?
Professional and business services firms, joining together to deliver meaningful insight into topics that matter. Every quarter, we coordinate information-packed events in key locations (including, but not limited to: Leeds, Liverpool and Manchester) with specialist companies in those regions.
Who is it for?

The Q Business Club meetings are invitation-only events for professional and business services colleagues, peers, partners and clients from across our combined networks. If you're interested in registering for future events, please do so with the form on this page.

When do they take place?
The Q Business Club events take place once every quarter, in each region. In most cases, we've attempted to spread these out so that there are events taking place every month across our network.

Where do they take place?
There are regular events taking place in Liverpool, Leeds and Manchester. We typically select city-centre locations that are convenient to reach and plan for events at the start or end of the working day, so as to minimise disruptions.

Can I come to the next one?
Q Business Club events are currently invitation only. However, if you're an accountancy and finance professional then register with NC Associates and we can be sure to include you in the next phase of events in this region.