According to a report in the Guardian more than a third of a million people moved out of London in 2018. That's 340,500 people choosing to leave London in the 12 months to June 2018 and the largest number since the Office for National Statistics began collecting data in 2012.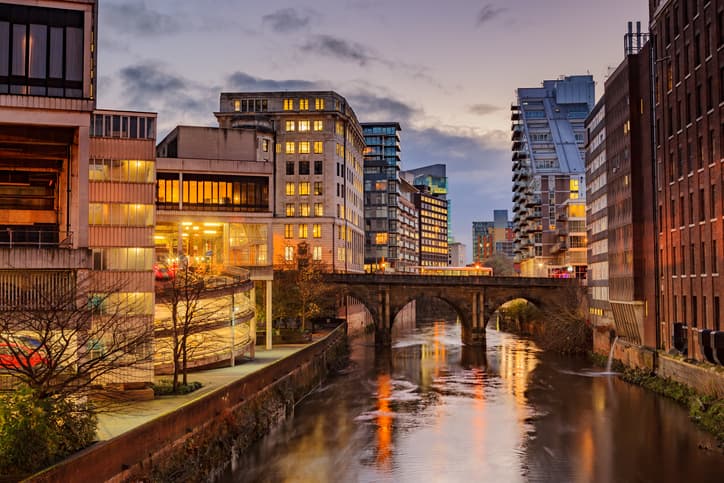 Why people choose to leave London


There are many reasons that people choose to leave London. It could be the knife crime, the lack of green spaces, the pollution, the high cost of living, the exorbitant property prices – or any combination of these. Others choose to leave London for a better standard of living and/or to raise a family outside of the capital. And whilst commuter villages, towns and cities outside the capital have seen an influx of workers, increasingly professional services workers and the companies they work for are looking further afield.
And even when considering places like Manchester there are many surrounding areas like Salford that whilst not city-centre, still offer a wealth of opportunities. Working and living in and around Manchester also offers access to some fantastic parts of the country, from the Peak District and Lake District, to the North Wales coast, the North West coast at Blackpool and Southport, or Yorkshire and all that the region has to offer. Manchester's central location and extensive travel connections, including plenty of train stations, motorways and a nearby airport all count strongly in Manchester's favour.
Facing reality


For anyone thoroughly invested in the London ecosystem with family, friends and other interests, it's going to be difficult to convince them of the merits of Manchester. But for those willing or ready to try something new that will embrace opportunities, Manchester offers so much to those choosing to relocate from London.
However, it's not all plain sailing. Whilst the public transport and infrastructure is good in Manchester, it's not quite as well-developed (having not had as much investment as in London). Commute times will likely be shorter than in London, but Manchester is still a large city so has its own challenges around peak travel periods.
And whilst talking about what's not so good, it's of course essential to discuss the weather. Although some may disagree, it's actually a myth that it's always raining in Manchester. In fact, a 2017 study referenced in the Manchester Evening News reported that Manchester wasn't even in the country's top 10 wettest cities (it was 15th in terms of annual rainfall). But it is wetter than London… as London is the UK's driest city with 109 annual rainy days versus Manchester's 152 rainy days.
However, from a shopping, entertainment and leisure perspective, there's little to distinguish the two cities. Restaurants, bars, and other entertainment options are just as prevalent in Manchester as in London. It's a genuine multi-cultural environment, with a wide range of people, cultures, businesses and employers.
Professional services economy outside of London


It's therefore no surprise that Manchester has been a popular destination for those choosing to relocate from London. With the advent of Media City and attracting the likes of the BBC; to Spinningfields and its estimated 20,000+ workers across companies such as Barclays, HSBC, RBS, Deloitte, etc. Manchester is equally popular with employers as it is with workers. Indeed, news also came out today (16th January 2020) that Amazon has picked Manchester over London for its new UK corporate office (source).
Accessing graduate talent is one of the reasons big companies are choosing to develop a Northern foothold, as is getting some control of a spiralling wage bill. And whilst wages may be slightly lower than in the capital, this is typically more than offset by the reduced cost of living and lower property prices. The professional services economy in Manchester is in vibrant form with many companies across the city actively recruiting now.
The importance of local agencies


Choosing the right local recruitment agency to help you in your search for a new role in a specific location is certainly a worthwhile exercise. Local agencies have the in-depth knowledge that national recruiters often struggle to replicate. And agencies like NC Associates that have a multi-city, Northern presence (in Leeds, Liverpool and Manchester) offer comprehensive coverage and knowledge of their markets. Our consultants know their local environments and the companies that operate in them, so can provide a helpful overview of suitable opportunities, companies that are recruiting, typical salaries and so much more.
Take a look below at the latest professional services jobs in Manchester that we're currently recruiting for, or call our head office in Manchester on 0161 711 0814 for a confidential discussion about your career options.