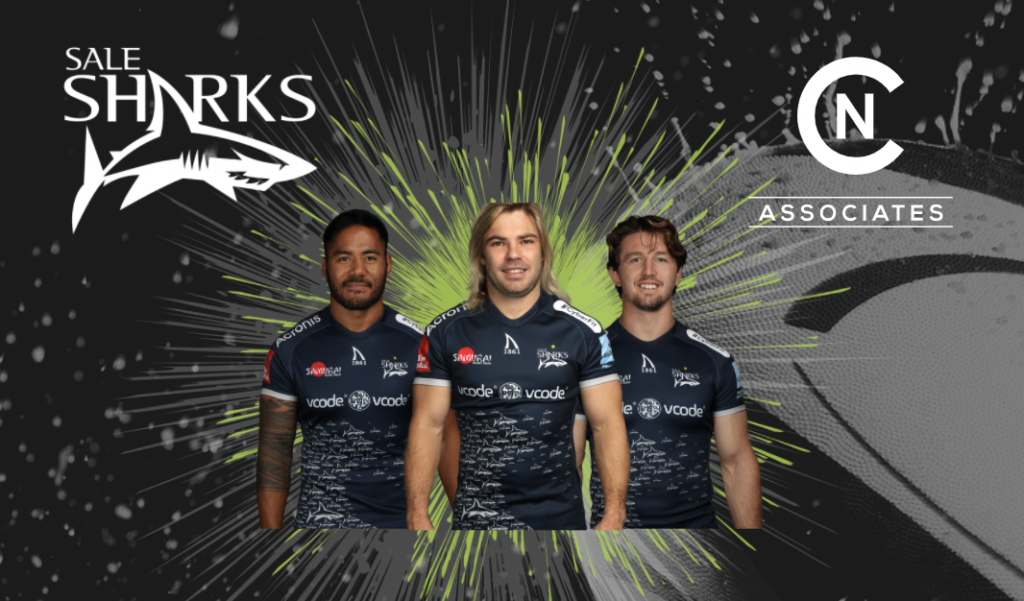 We are delighted to announce that NC Associates will be inviting clients and candidates old and new to experience the Hospitality Suite at Sale Sharks this season.
Sale Sharks is a professional rugby union club from Greater Manchester, which is local to the headquarters of NC Associates, which is why the team are delighted to offer exclusive access to join them this season to watch England's top division of rugby.
The exclusive suite will include entry into the amazing C&C Suite, two and a half hours before kick-off and an hour and a half after the conclusion of the game. NC Associates will invite their guests to a priority table within the middle of the suite, nearest the stage, where England great Mark Cueto and, England world cup winner and legend Jason Robinson, host the room.
Guests can enjoy executive padded seating close to the halfway line in the central area of the stand to watch the match – a guaranteed great view of the action! A fantastic 3 course meal will also be served along with table service and a hostess to service the table throughout the day. There will also be matchday entertainment including an MC, a singer, and player interviews, pre and post match.
To finish a brilliant experience, there will be a Man of the Match presentation in the suite post-match which will be an opportunity to take photos and meet players.
We're very excited about this fantastic opportunity and are very much looking forward to the first game on Saturday 18th September!